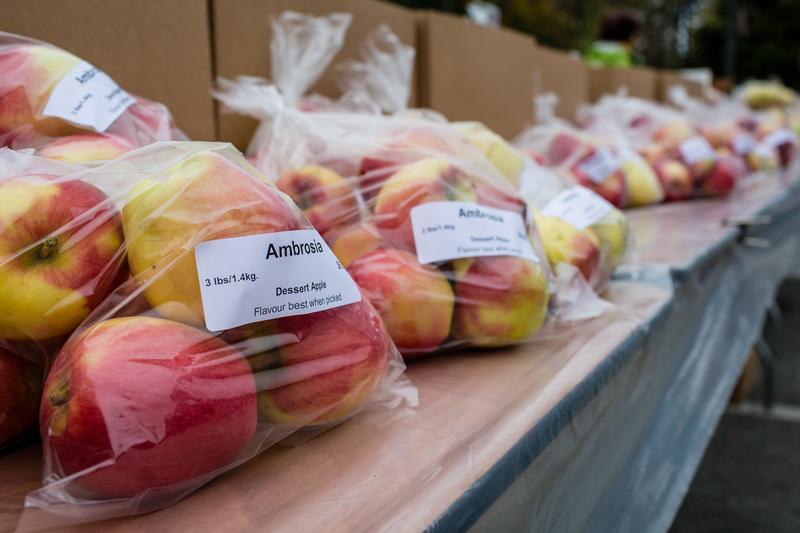 This weekend marks the 30th anniversary of UBC Botanical Gardens' Apple Market. While the online store for the 2021 Apple Market is now closed, you can still make the most of the festival and engage in all things autumn by visiting the UBC Farm Farmer's Market's orchard!
On Saturday, October 16 there will be a Heritage Orchard Tour from 12:00 to 1:00 p.m., so if eating apples is more up your alley than walking among them, there will also be a by-donation apple tasting from 11:00 a.m. to 12:00 p.m. Register for the Orchard Tour here.
After the Orchard Tour, you can explore the UBC Farmer's Market, pick pumpkins in their pumpkin patch and ooh and ahh at the produce, artisanal goods and more from over 40 different local vendors the market has to offer.
Stay up to date with all-things-UBC Farm by following them on social media here or here.