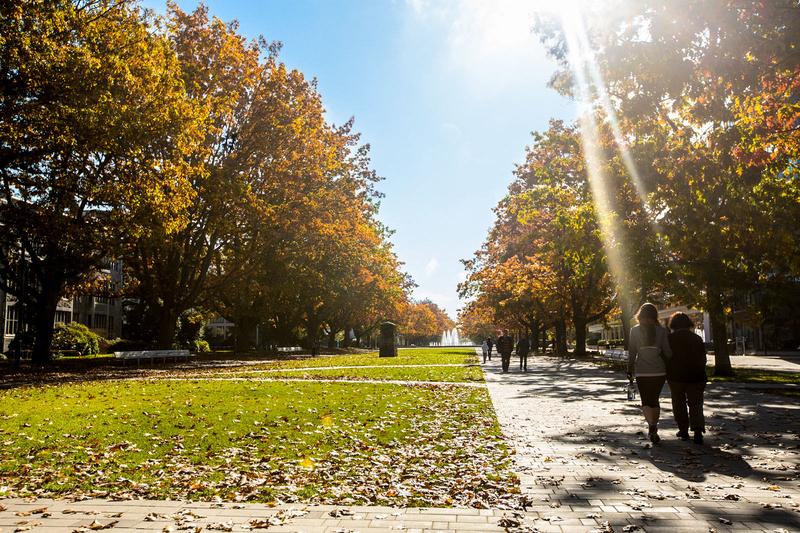 This list originally appeared in our 2015 First Year Guide to UBC (the print version).
We proudly present our annual bucket list of things to do at UBC before you graduate:
1. Find The Ubyssey's office
2. Beat an editor at Smash Bros. in The Ubyssey's office
3. Write for The Ubyssey.
4. Name a squirrel
5. Fight a squirrel
6. Take a nap at the UBC Aquatic Centre
7. Swim in the fountain
8. Piss in the fountain
9. Get drunk on Wreck Beach
10. Get naked on Wreck Beach
11. Make fun of a Sauderite's suit
12. Cry over your Gupta shrine
13. Complain about first-years
14. Victory Lap
15. Write a paper hammered
16. Show up to an 8 a.m. class too hungover to function
17. Shotgun a beer
18. Shotgun a beer while taking a test
19. Pass the test
20. Triple O Tuesday. Every Tuesday.
21. Miss a final
22. Miss a midterm
23. Try every single dish at the Totem/Vanier cafeteria
24. Be labeled an eco-terrorist by an elderly nudist
25. Get threatened to be expelled by an elderly nudist
26. Change your major
27. Paint the Cairn
28. Storm the Wall in a hotdog costume
29. Explore the steam tunnels
30. Out-prank the Engineers
31. Have breakfast at Santa's
32. Long for the return of Stephen Toope
33. Get frisky in the Koerner library bookstacks
34. Outrun a campus security officer
35. Get on top of a roof
36. Figure out the top speed of a Plant Ops car
37. Run for elected office
38. Run for elected office as a joke candidate
39. Win elected office as a joke candidate
40. Find the Canopy Walkway at night
41. Pose for a Ubyssey sex issue photoshoot
42. Go to a Pit night
43. Get thrown out of a Pit night
44. Go to a T-Birds game.
45. Paint yourself blue and gold.
46. Get thrown out of a T-Birds game.
47. Vandalise the engineering E
48. Take a picture of the leaves on main mall
49. Almost get hit by a bike while taking a selfie
50. Get hit by a bike while taking a selfie
51. Get pooped on by a seagull while walking
52. Get pooped on by a crow while walking
53. Take a Syrup Trap article seriously
54. Take a Ubyssey article seriously
55. Flirt with a TA
56. Flirt with a professor
57. Get hit on by a professor
58. Wake up in a dorm room that isn't you dorm room.
59. Instagram the shit out of campus
60. Wear a UBC lanyard
61. Make fun of first-years wearing a UBC lanyard
63. Get lost hiking
64. Get picked up by Search and Rescue
65. Drink a beer on the top of Grouse
66. Call safewalk because you're too lazy to walk home
67. Have a B-Line driver shut the door in your face
68. Visit the UBC hospital
69. Eat free food for a week
70. Swear at the construction fences
71. Learn to love the construction fences
72. Summit the cairn drunk
73. Fall off the cairn drunk
74. Work out at the Coop
75. Walk into a class that isn't your class.
76. Walk into a Gateman class and have him recognize that you're not from his class
77. Eat a UBC cinnamon bun
78. Take out a loan to buy a UBC sweatshirt
79. Feed the squirrels
80. Study on a library floor
81. Vote in AMS elections
82. Watch a movie in a random lecture hall
83. Have a sleepover in a empty lecture hall
84. Hold a secret meeting
85. Find the chamber of secrets
86. Evacuate a fake fire alarm
87. Pet Carter the coyote
88. Get a rabies shot at the clinic
89. Visit the Nitobe Memorial Garden
90. Do the UBC Ropes Course
91. Run the Great Trek
92. Find the MOA
93. Mispronounce a Totem building
94. Listen to older students bitch about the new SUB
95. Complain about the Compass Card
96. Get your bike stolen and track down the thief
97. Steal their bike