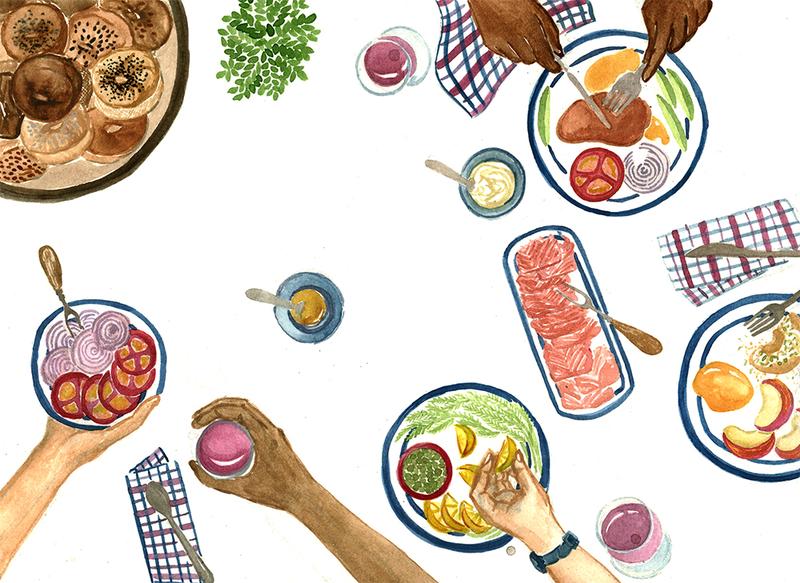 As a student balancing school, work and other responsibilities, it can be difficult to find energy to make something more complicated than cereal for dinner. And, as we all know too well, the food scene on campus gets old fast. Fortunately, there are plenty of student clubs to let you expand your palate or eat more healthily. Whether you live off ramen or meal prep five days a week, there's a club here to meet your food needs.
Let out your inner foodie with the UBC Food Society. They organize food crawls that allow you to try the best restaurants in Vancouver. They also hold cooking classes and events where food is brought for you to try, including their annual dessert tasting night. Never get stumped on which restaurant to go to again — with Food Society, you'll have the inside knowledge on all the best places.
If you think it's time to become a "real adult" and learn how to cook something outside of the microwave, then the UBC Cooking Club is here for you. Their events will teach you basic cooking techniques as well as healthy, tasty recipes to make on a student budget. So, unleash your inner chef and never settle for packaged ramen again.
Sprouts may be temporarily closed for renovations. But, don't worry because the student-run club is still around to promote affordable, sustainably-produced food with their café, Seedlings, as well as their Community Eats program. Stop by the Engineering Students Centre on Fridays and help decrease food waste by filling up on a nutritious, by-donation meal made with excess produce.
Head up to the roof of the Nest and check out the community garden where Roots on the Roof grows its sustainable produce. Get dirty and volunteer in the garden, or attend a workshop to learn more about sustainable food systems. The club also hosts a community event at the end of the harvest season, Lights on the Roof, to celebrate how food brings us together.
Play with your food for science at the UBC Food Science Club. This club lets you explore the science behind your food and the chemicals that make it delicious. It hosts tours of processing plants and food experiments where you can learn how to scientifically pair wine and cheese, how to brew beer and how to make your favourite baked goods.
Forgo the Budweiser and become a craft beer enthusiast with the UBC Brewing Club. They have all the tools and expertise available to help you brew your own moonshine during their Sunday brewing sessions. The club also organizes tours of local breweries and beer tastings so you can connect with the hip, local, micro-brewing community. Cheers to that!