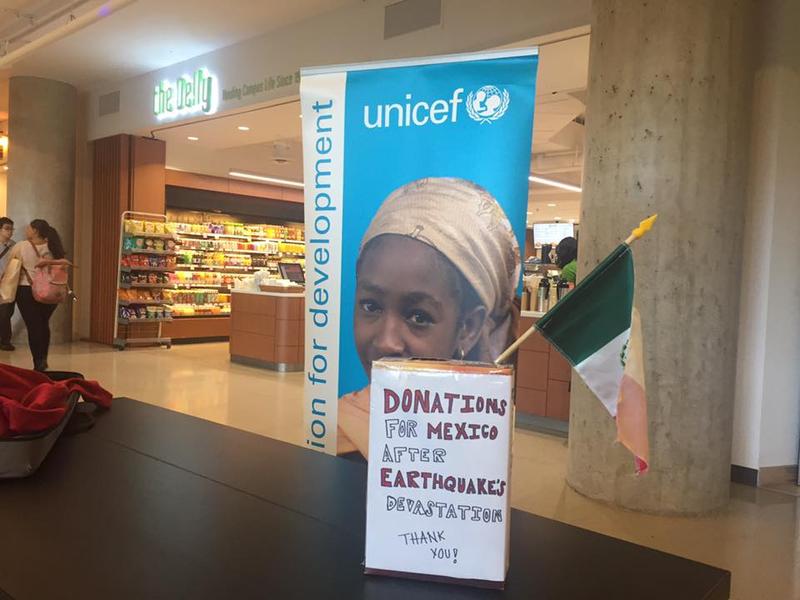 For those of you that haven't yet heard, an earthquake rattled Mexico City yesterday, killing over 200 people and leaving many buried and trapped beneath the rubble.
The UBC Mexican Student Association (MEXSA) is asking that anyone who has the means to donate to the Red Cross to please do so. To make it as easy as possible for everyone to support the cause, there is a box set up by the UNICEF booth in the Nest — by The Delly — where you can drop off your donations — or you can donate directly to the Red Cross here.
MEXSA also has asked that those who are unable to contribute money that they help spread the word about the donation box to support those in need. Whether it's a 25 cents or 25 dollars, any contribution is appreciated.
The club members are working away in Vancouver doing what they can to support the relief, but many of their family members are in Mexico City, directly aiding those whose homes have been destroyed. They can use all of the help they can get.
Additionally, MEXSA has decided to use their club day booth as a platform to spread the word and raise awareness about the earthquake rather than promote their club. Their booth can be found this Thursday and Friday on the lower level of Nest.