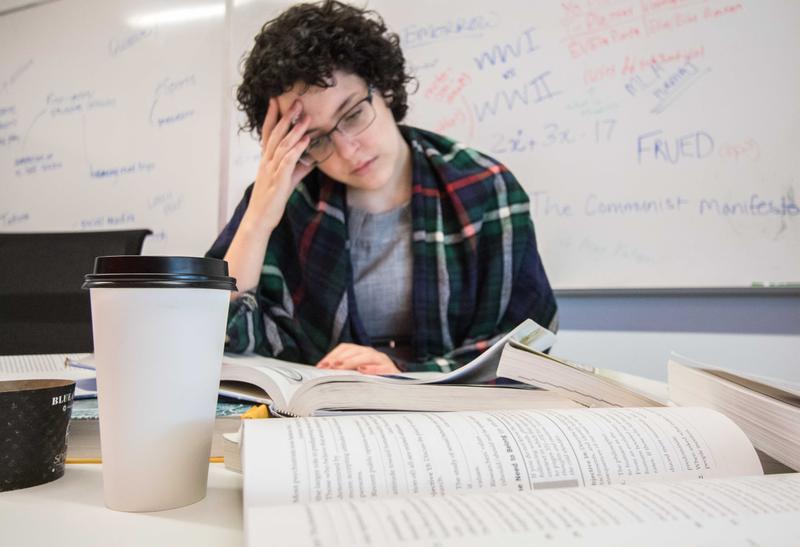 Now over halfway into the semester, you can see the effects of school materialize in the form of dark circles under eyes, excessive hair loss and a cycle of sleepless nights.
The motivation and stellar study habits we all aimed for at the start of this term are slowly, painfully, dwindling away. Feeling absurdly lost in class? Stuck on that 12 page history paper? Labs getting you down? These are things all students struggle with and few know how to overcome.
Luckily for us, there are several free peer supports groups on campus that cater to the academic needs of students.
Centre for Writing and Scholarly Communication (CWSC)
The CWSC is located in the UBC Learning Commons, on the third floor of the Irving K Barber Library. With an emphasis on peer-led student support, they offer help geared towards any kind of academic writing, from lab reports to essays. You can book a consultation online where they will then help you edit your essays, give advice on writing techniques and strategies and help you find useful resources for writing.
If you're feeling lost in any lower-level undergraduate classes, the AMS provides free tutoring for coursework, help with assignments and exam prep. They are staffed with UBC students who offer tutoring services in a range of subjects, from math to political science. They offer drop-in group tutoring sessions as well as one-on-one tutoring by appointment, at many different locations on campus.
Science Peer Academic Coaching (SPAC)
The SPAC helps students in the faculty of science achieve certain skills that improve their study habits and ability to manage coursework. A SPAC coach will help you improve your note-taking and exam preparation skills, offer time management tips and strategies, and study techniques to excel academically. They can be found on the third floor of the Irving K. Barber library and provide drop-in sessions as well as coaching by appointments.
Academic Success Coaches (ASC)
This program is geared towards Sauder students, and offers one-on-one sessions with senior Sauderites. They work with you to improve your overall academic performance in commerce classes and also help you get more involved outside the classroom and build up your resumé. You can make an appointment online or attend a drop-in session at the Canaccord Learning Commons, room 205.
For all those struggling with their math classes, the MLC hosts tutoring services led by undergraduate and graduate students in the math department. The MLC is open all weekdays from 11 a.m. to 5 p.m. so stop by to study math with other students and get help from the tutors there. They can be found on the third floor of the Leonard S. Klinck Building.
Peer Assisted Study Sessions (PASS)
PASS helps students understand key concepts in certain specific classes in the faculty of commerce, and helps them practice their related skills. They hold informal study sessions led by students who specialize in relevant areas of study in commerce. This semester, their areas of focus are COMM 290 and 291.
Peer Tutoring for History Essays
The history department provides tutoring services for all those struggling with their history papers in any undergraduate level class. They review essay drafts, discuss ways to improve your paper and help you find relevant resources for essays. They have drop-in sessions every Wednesday, Thursday and Friday at Buchanan Tower, room 1126.
Whatever faculty you may be in, being a university student comes with a multitude of academic stresses and challenges. Without a good handle on them, they can quickly start to negatively affect your mental and physical wellbeing. Take advantage of the support that is there, and use the resources available to you!