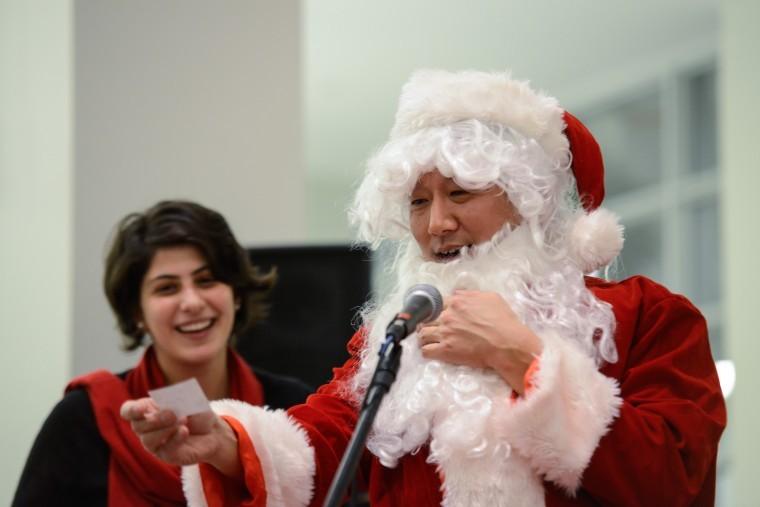 It can be hard to get into the holiday spirit when there are still papers to write and finals to study for. So get back to your childhood days and get a photo taken with Santa — Ono, that is.
Take the study break you know you deserve and get festive for a good cause at UBC Synapse's Santa Ono Comes to Town. The event will be happening on November 28 from 6:30 to 8 p.m. in the Lower Atrium of the Nest.
This isn't the first time Ono has dressed up like Mr. Claus for a good cause. At the University of Cincinnati, Ono sang Christmas carols and read holiday stories to students in their final weeks of the first semester.
Digital or an Instax copies are available for $5 or, if you can't decide, you can buy both for $7. Discounts do apply for groups, so bring your friends too — just make sure to inquire with the event organizers first.
If you're not feeling particularly photogenic, you can still participate and purchase some holiday treats including hot chocolate, Grounds for Coffee cinnamon buns and baked goods from Cobs Bread.
All proceeds from the fundraiser will go towards supporting research at the Djavad Mowafaghian Centre for Brain Health at UBC. So, before you bury yourself in a pile of cue-cards, stop by to spread some holiday cheer and give back to your brain's health centre in the process.