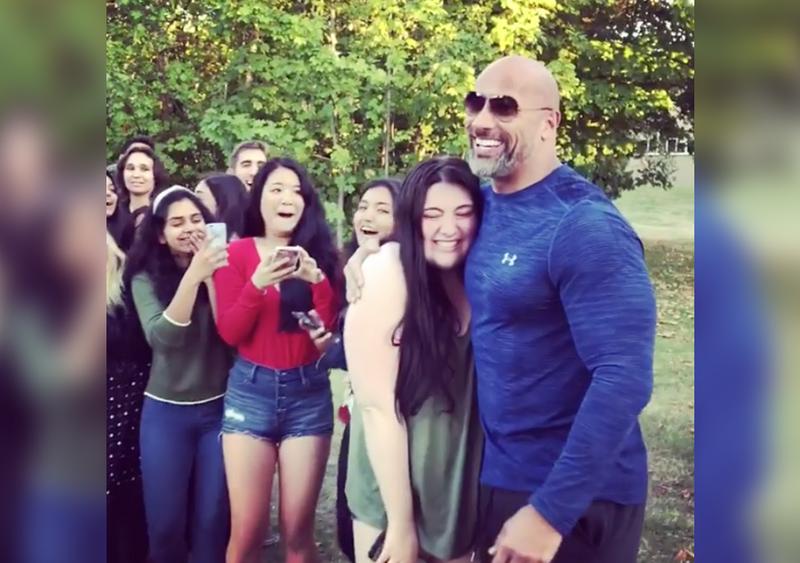 Dwayne 'The Rock' Johnson was on campus filming this morning and met with some lucky — and very excited — students.
I won't go on about how much I love the man, but one of the first movies I ever cried at was The Game Plan, so needless to say, Dwanye Johnson, you've got my heart.
Johnson is in Vancouver filming for his new movie, Skyscraper, which is described "as a hostage-action-thriller set in China," according to the IMDb page.
Earlier this year, Johnny Depp was filming on campus and caused quite the commotion with noise around residence, but it seems that students are more than happy to welcome The Rock to UBC.
It's not confirmed how long Johnson will be here for — in Vancouver or on campus — so keep your eyes peeled and for God's sake, let me know if he's back.