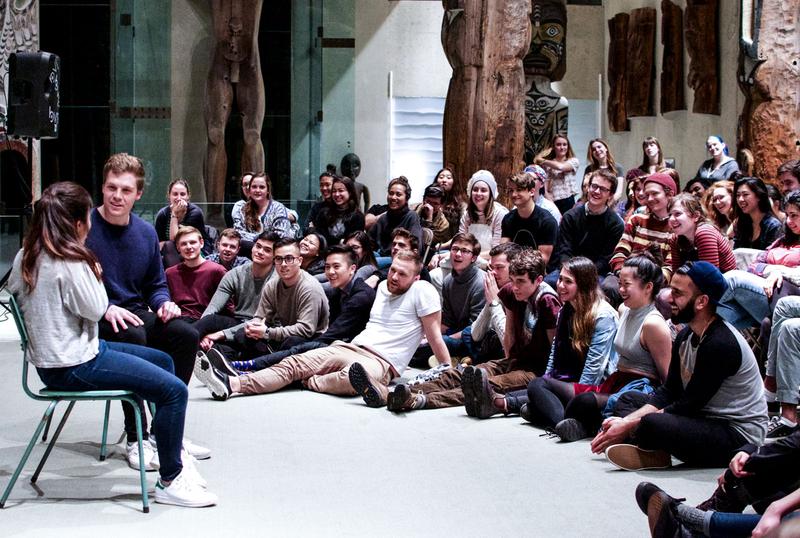 We're now full swing into midterm season — drowning in essay drafts and pre-reading quizzes can make one miss the simpler days of finger painting, recorder lessons and drawing pictures for homework.
Art can be a great way to relieve stress and give your brain a break after long nights in the library. So for all the artists out there searching for an outlet to let your creativity flow and make something more interesting than colour-coded cue-cards look no further than these clubs. Whether you're interested in visual or performance art there's something here for everyone.
Crafting isn't just for summer camps or grade school classrooms and the AMS Beads and Crafts Club proves it. The club hosts bi-weekly meetings with interactive workshops on the craft of the week, including but not limited to, jewelry, beads and paper crafts with all materials provided for you. Unleash your creativity and step up your glue gun game by trying your hand at some DIY.
Enhance your VSCO with the help of the UBC Photographic Society. They provide all the tools and training to take your photos to the professional level, from shooting and editing workshops to equipment rentals including DSLR and film cameras, lenses and tripods. There are three membership options depending on your needs, from just workshops to rentals and darkroom access — who says film is dead? The club is open to all photography enthusiasts. Whether you're looking to launch a part time photography business or just want to shoot for fun, this is the place to start.
If you're ready to bring your rendition of "Defying Gravity" out of the shower and onto the stage then this is the club for you. The Musical Theatre Troupe is UBC's only musical theatre group. They produce two plays every year, one student-written and one Broadway musical. The club welcomes all skill and experience levels, and they are always looking for actors to join the cast for speaking and non-speaking roles, musicians for the orchestra pit, and stage hands to keep the shows running smoothly. Start your journey to Broadway now by signing up for an audition.
Become the life of the party and develop your natural wit with UBC improv. The club holds auditions for new team members at the start of every year, if you're looking to get in on the fun. They also host two monthly shows in Neville Scarfe 100 which are 100 per cent improvised, as well IMPULSE Improv Festival in March which brings together university improv teams for a great few days of laughs. The club also performs within the Greater Vancouver area at both charity and corporate events. Go out to their events for a night of guaranteed hilarity.
Whether you're a seasoned professional or have two-left feet on the dance floor but are looking to change, this is the club for you. The UBC Dance Club hosts classes in multiple partner dancing styles including Ballroom, Latin, Jive, Cha-Cha, Rumba, Waltz and Quickstep so you'll be ready to sweep someone off their feet. The club organizes classes taught by of some of BC's most talented instructors. They also have free social dances every Friday night at the International House as well as their annual Gala Ball in March. Come out to their events and start or continue your dancing experience.
Share your words, thoughts, emotions and stories through spoken word poetry with the UBC Slam Poetry club. They host workshops to help you improve your writing skills, as well as events with local Vancouver poets where you will be able to develop your performance skills. Poetry slams are held every second Wednesday at Benny's Café on West Broadway. Stop by, grab a bagel, listen to some poems and maybe share some of your own.