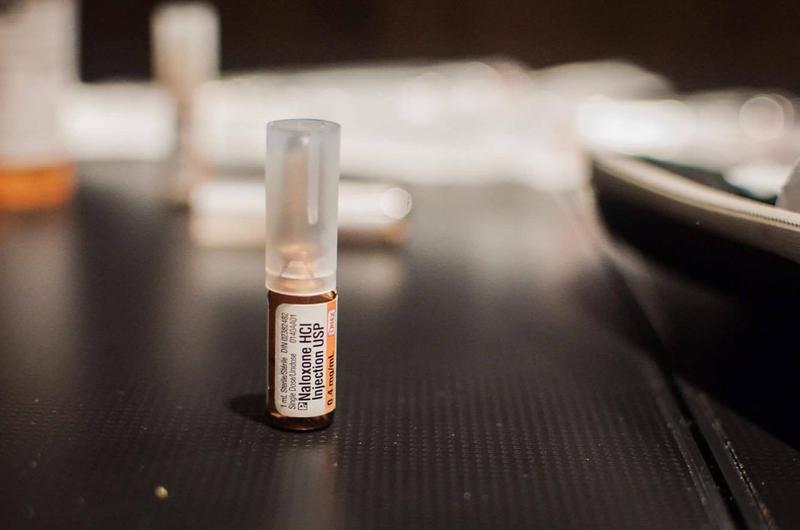 Following last month's successful event, AMS VICE and Karmic will be hosting their second naloxone training kit party at UBC on November 10.
At the last training party on October 19, speakers from Karmik — a harm reduction-based organization from Vancouver — educated attendees about what opioids are, what an opioid overdose looks like, how to respond if someone around them is overdosing and how to properly administer naloxone, an injectable drug that can reverse the effects of an opioid overdose.
However, the event was so popular that not everyone who signed up was able to attend. The venue it was held in, the Nest Performance Centre, could only hold a maximum of 120 people, but over 350 people had sign up for the event. Likewise, 1,300 people clicked that they were "interested" in the event on Facebook, signalling that the event had definitely captured the public's attention.
As a result, VICE and Karmik had to create a host list that prioritized the attendance of individuals from high-risk communities, as well as people who quickly responded to the event's confirmation email.
VICE also announced that they would be looking into hosting a second naloxone training party, but weren't sure when it would be happening. The answer, it turns out, is quite soon — the event's happening on November 10, only nine days after its announcement.
The event will take place in the Hebb building from 5 to 7 p.m. Confirmation emails will be sent to the first 120 people who sign up, who are then required to reply to them by November 8 in order to get their tickets. People who don't sign up are encouraged to come to the event early and put their name on the waitlist — for context, there were fifteen last-minute cancellations for the last training party, which opened up a few spots for people not on the host list.
And just like last time, Karmik and VICE will be giving out free naloxone kits to attendees. These kits generally cost around $50 at pharmacies, so the event could be a good opportunity to not only learn how to use a naloxone kit but also to get one without making your wallet cry.