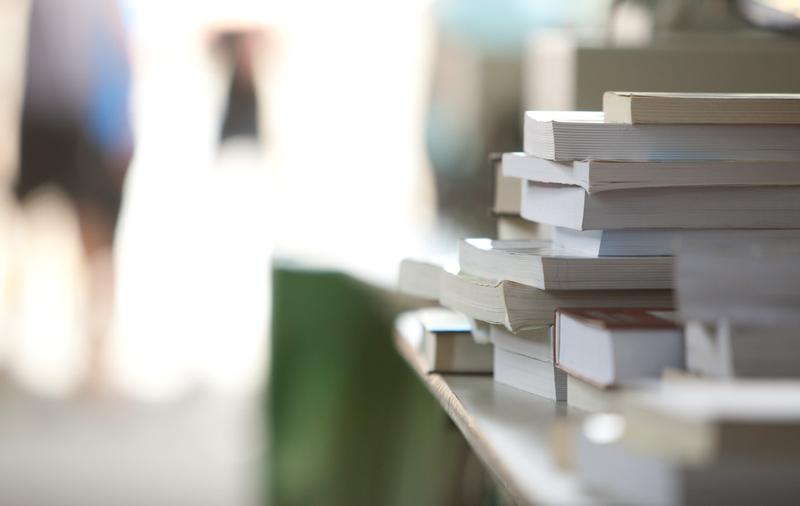 Do you have a brilliant paper collecting dust somewhere in your room that you secretly wish could reach a more diversified audience than that of yourself and the professor who marked it?
Consider submitting your work to one (or more!) of the numerous student-run academic journals here at UBC. They're a great opportunity to gain experience within the world of academic publishing and read some great essays.
To help get yourself acquainted with different journals and the kind of work they publish, take a gander at the list below:
The UBCMJ accepts work within all facets of medicine, be it ethics, medical anthropology, epidemiology, public health, international health or medical history (to name a few). You can submit everything from original research and review articles, to clinical reports and commentaries.
JIA is one of the oldest student-run academic journals on campus. They publish research papers with a focus on "global issues" and welcome submissions from all students regardless of faculty or program of study. The journal is distributed internationally, and the print version uses "post-consumer recycled paper" as well as "biodegradable vegetable ink."
The UBC PSSJ is the first student-run pharmacy journal in Canada. The scope of acceptable submissions is broad, and includes both lab-based and clinical work as well as pedagogical research. The journal offers informative workshops which you can attend if you want to familiarize yourself with the publishing process. They also have a hilarious promotional video that, while a few years old, is definitely worth the watch:
With their second edition set to publish this spring, the IONA Journal of Economics is one of the youngest student-run academic journals on campus. The journal is named after the campus building currently serving as its headquarters, which was itself named after a small Scottish island that was considered a "knowledge hub" during the Middle Ages. They publish undergraduate work centred around "topical issues within the field of economics."
UJAH is an annual publication here at UBC that showcases undergraduate work within the field of art history and visual culture. They accept original research, artworks and commentaries on recent art exhibitions, films, performances and the like. While you can flip through a print copy of the journal at select locations on campus, they can also be found at galleries in Vancouver and institutions across Canada.
JPS is one of the oldest and most acclaimed undergraduate journals published in Canada today. As you might expect, they publish undergraduate political science papers, but they welcome submissions from both current and former UBC students. The journal promotes work from all sub-fields of political science, which means you can write about everything from Canadian politics to political philosophy.
ACAM is a new undergraduate journal here at UBC. They encourage students from all programs of study to submit work "concerning Asian and Asian diasporic identities, Asian migrations and Asian communities both local and global." ACAM accepts a wide range of student work, which includes — but is not limited to — academic essays, creative writing and visual art.
The CJUR was established by a group of UBC students in 2015 and they publish student work from all over the world. The journal accepts work from various academic disciplines including the natural and social sciences, the humanities, commerce and engineering. You can submit everything from original research and literature reviews to term papers, commentaries and perspective pieces.
The Atlas is an annual publication here at UBC that promotes undergraduate research of "historical relevance." Students from various academic backgrounds are encouraged to submit work so long as it meets the above criteria. While the journal primarily seeks to publish original research, they are flexible and are open to other forms of submissions.
UBC's Sojourners is North America's first peer and faculty-reviewed undergraduate Sociology journal. They publish undergraduate work that takes a sociological stance. While they are primarily looking for original research, they accept contemporary literature reviews as well. Print versions of the journal can be found at the UBC Bookstore and Koerner Library.
Since it's foundation in 2010, the Seed has worked to showcase undergraduate work concerning "Canada and Canadian issues." The journal accepts academic essays — written in either English or French — artworks and creative writing. All students, regardless of faculty or program of study, are encouraged to submit work.
This article has since been updated to include journals that were left out during initial publication.