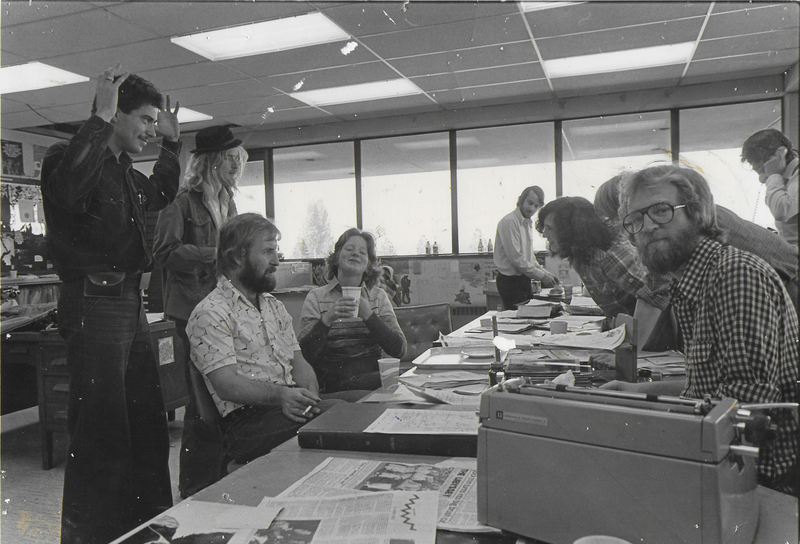 Over our 100 years of existence, The Ubyssey has had hundreds of amazing writers, photographers and editors pass through its doors. Lots of these people have gone off and had extremely successful and interesting lives, so we've compiled a list of Ubyssey editors and writers who have made an impact in the world.
As we work to make The Ubyssey more diverse and inclusive of marginalized groups, we acknowledge that our paper's editors have been disproportionately white and male, a pattern also visible in the journalism industry at large. Keeping in mind that "notability" is inherently biased towards male and white-dominated activities and Ubyssey alumni have contributed to society in a multitude of ways, here is a list of some of the most influential alumni from the vilest rag west of Blanca.
John Turner
That's right, we had a prime minister write for us. John "Chick" Turner was an associate sports editor and columnist during his undergrad degree in the late 1940s and served as prime minister in 1984, in that order of importance. Turner was also a cabinet minister under Lester B. Pearson and Pierre Trudeau and is the figure most current writers point to when our parents ask what this is all leading to.
Pierre Berton
Pierre Berton was an editor and reporter for The Ubyssey in the 1930s and 40s and became a noted writer of non-fiction focusing on Canadian culture and history. On top of serving in World War Two and working in Klondike mining camps, Berton held 11 honorary degrees and was the recepient of awards from the Order of Canada, the Canadian government and Queen Elizabeth II. So basically his life was cooler than the entire Ubyssey's current editorial's lives combined.
Pat Carney
Canadian senator and minister Pat Carney was a news editor at The Ubyssey in the mid-50s. Carney later became the first woman business columnist in a major Canadian daily newspaper in the 1960s. After that, she became a pioneer in parliament with the Progressive Conservative Party being the first woman in many government positions like Minister of Energy, Mines, and Resources and Minister of International Trade. She was later appointed to the Canadian Senate, where she worked for 18 years, later retiring in 2008. We can't confirm that contributing to us will produce these same results unfortunately.
Earle Birney
The founder of Canada's first creative writing program here at UBC, Earle Birney was both a reporter and editor-in-chief at The Ubyssey in the 1920s. After his stint at UBC, he became one of Canada's top poets and writers, winning the Governor General's award twice. His work led him back to UBC as a lecturer where he founded the department of creative writing. But, it's not confirmed if he intended on introducing the statement-disguised-as-a-question format that's seen in every creative writing class.
Katherine Collins
Collins is a cartoonist who started her career at The Ubyssey where she formed her first comic strip. She later went on to author the popular strip Neil the Horse, which ran in newspapers across Canada. Neil the Horse was about a horse named Neil who liked milkshakes and bananas and went on adventures with his friend Soapy the Cat – what you couldn't guess that? It was also the first musical comic strip that included sheet music with every edition, which is something The Ubyssey was thinking of adopting for our cover stories.