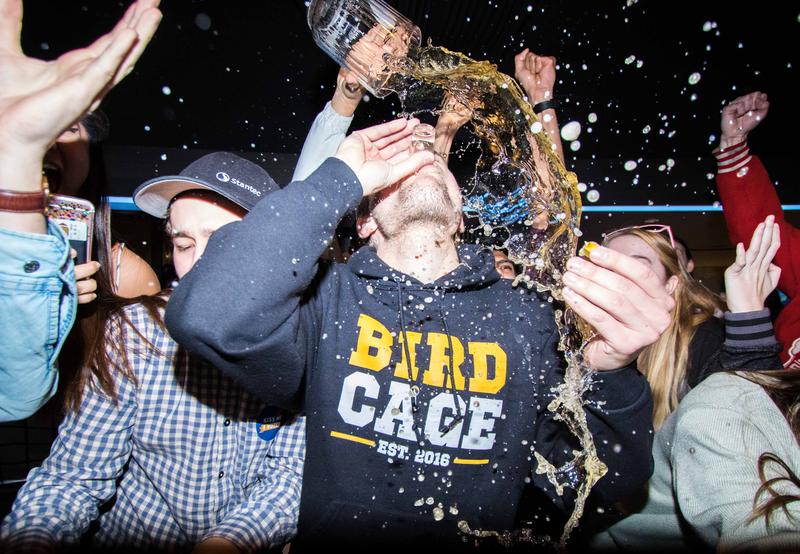 Every year, the AMS elections take place at UBC. With nine races and over 30 candidates, AMS elections can be confusing, annoying and hard to understand even for the most informed student. With an especially long campaign period this year, we better start making sense of all this. The deluge of posters and Facebook events is a sensory overload that few people are able to discern, so here is a list of resources to get informed about what's going to inform your vote before the last day of the voting period (for once).
Important dates and events
Campaigning is taking place from February 25 to March 15, with the voting opening up on March 11 and closing March 15 at 5 p.m.
Over the next week, there will be three debates hosted and moderated by us, The Ubyssey. On February 26, there will be a candidates' forum with the Student Legal fund, Board of Governors, President and VP Academic races between 4 to 6 p.m.
The second candidates' forum will take place Thursday, February 28 from 4 to 6 p.m. The races featured will be Senate, VP Administration, VP External and VP Finance.
Finally, the Great Debate will take place on Friday, March 1 from 4 to 8 p.m. It will feature all the races.
Results of the election will be announce March 15 at The Pit in an event starting at 7 p.m.
Coverage
If you can't make any of the debates, don't fear! There are many ways to stay informed without having to move anything other than your fingers.
The Ubyssey is the best place to stay up-to-date with AMS elections news, humour and hot takes. The one-stop shop for policy, news and drama is our news section.
Importantly, here is a list of the candidates as of February 26, so maybe you'll be surprised and see that lab partner you had in first-year is now big into student governance.
They will be covering the debates, as well as going in-depth on the referendum questions that are included on the ballot. Also live-tweeting of all the debates will be done on the Ubyssey News Twitter account, as well as other updates via News Editors Zak and Alex's Twitter accounts.
If laughing at all this is more your thing, check out the coverage From The Cult, our more cultural, funny coverage of the AMS race. There will also be 'spicy' live-tweeting from the Ubyssey Culture Twitter page.