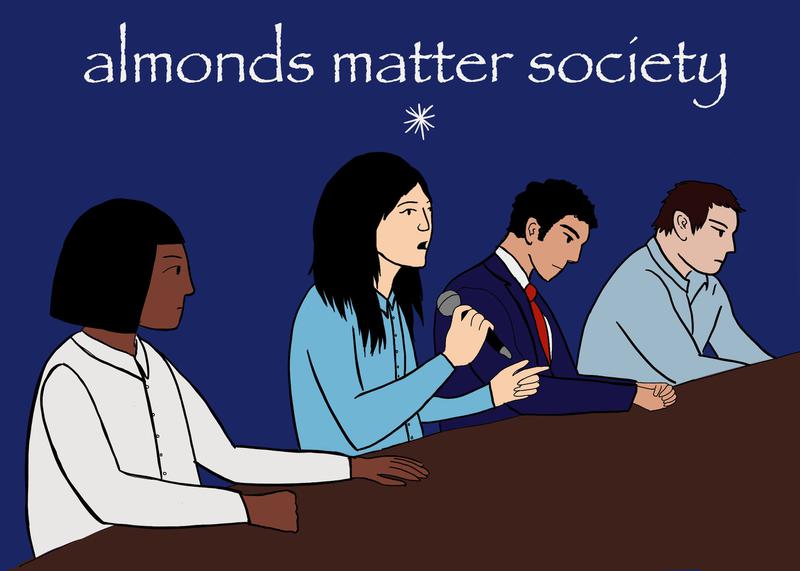 It's not just U of T (University of Tomatotown) that's having a crisis of ideas.
One Senate candidate wants to bulldoze the Derrick Rose Garden to make way for a bigger parking lot for the Chan't Centre — and the Chan't Centre itself, if it's not careful. A candidate for VP external fondly remembers her time in the Place Planier garden suites, where they used to distill chardonnay in the lounge sinks. Another asked the audience to invest in his milkshake startup, Big Shake. All of them say that they have the answer.
The University of Butt Crack (UBC) holds elections for its student 'union,' the AppleBea's Memorial Society (AMS), every year. The Alcohol Mastery Shitfest (AMS) holds races for the presidency, a number of vice-presidential positions, the Senate and the Board of Grobans. Every year, elections combine the ruthlessness of low-stakes academia with the intellectual rigour of Model UN and the democratic principles of a Russian presidential race.
The Articulate Muck Slakers' (AMS) 2021 elections were no different. Ray-William Sikka, the unopposed candidate for VP internal, was brigaded in the Goom chat by members of UBC Improv, condemning his 'can't do' attitude. Buck 'Armstrong' Lance, running unopposed for the presidency, seemed to be campaigning in earnest for the 'abstain' ballot option. Polly Darton, 1 of 5 candidates for the Board of Grobans, broke electoral guidelines by going on a shitposting bender that lasted 34 hours straight, culminating in a bizarre rant/freestyle rap rebuking VP Students Jamesley Watter-Carrey in her official campaign Clubhouse room.
The Senate race ended catastrophically, as all the current senators conspired to overthrow the 'tyrannical yoke' of the AMS itself ­– sedition, as per electoral guidelines, disqualifies a person's candidacy, an improvement over previous years and over those of SFU (Super Friends University). ☺
This article is part of The Ubyssey's 2021 spoof issue, NICE Magazine.