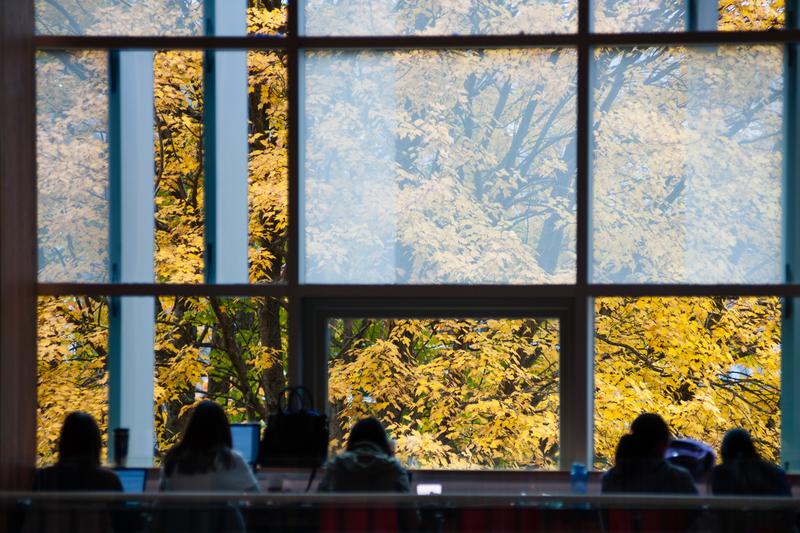 Vancouver and UBC are buzzing this fall with events that will ensure you never stay in! Here are some fun activities that we just had to mention.
Oktoberfest
October 12, 7 p.m. at Doug Mitchell Thunderbird Sports Centre
Enjoy a beer and hot dog and watch some good old Canadian Hockey to welcome the month of October – which also happens to be the season to become a fan and root for the home team!
Scream: A Haunted Halloween Party
October 26, 9 p.m. at the AMS Nest
Fall definitely marks the onset of Halloween, and for this one the AMS is taking over the Nest for a multistage event spanning across the Great Hall and also the Pit. Live your worst nightmares and your drunkest night together!
Visit your favourite animals!
All of October at the Maplewood Farm
If there's a perfect time to visit Maplewood Farm, it's in the fall. Head over there to enjoy the changing colours of the leaves, hot cider and plentiful pumpkins. Also, the farm's biggest New Zealand white rabbit is called Fluffy!
Fright Nights at Playland
All of October at the Playland
Fall without Halloween, and Halloween without a scream, is a concept non-existent to me and this event ensures an absolutely bone-chilling experience beyond that. Your favourite rides are now revamped to cause goosebumps — and for an extra ounce of fright there are live performances and a haunted house.
The Cultch
All of October at the Vancouver East Cultural Centre
This ancient, abandoned church is perched at the top of a sloping hill and is now home to a diverse performance space. They have an amazing display of theatre and drama lined up for fall, so go explore this Vancouver treasure!