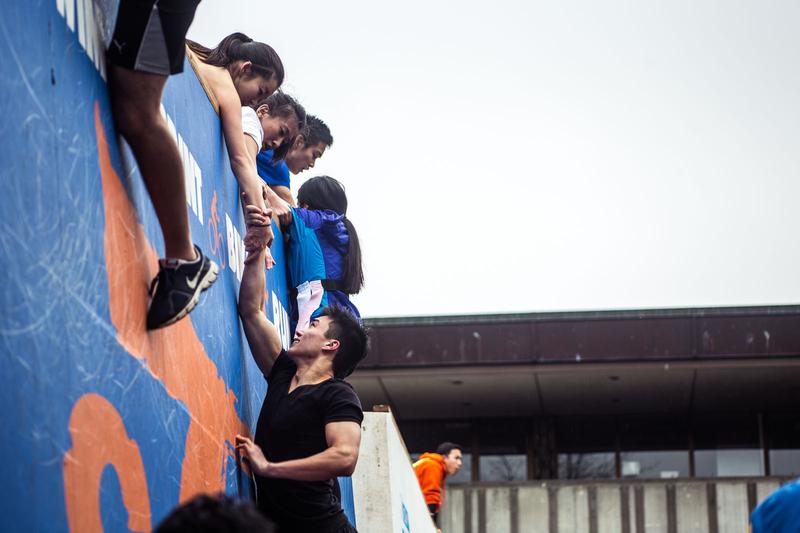 Whether you managed to harass your friends into joining a team at the last minute or are allergic to exercise, evaluating the Storm the Wall team names has been a time-honoured tradition here at The Ubyssey.
Some are wholesome, some are punny and some are just cringeworthy (*cough* Trump related names *cough*). For the complete Storm the Wall team roster, go here.
Funny:
Beet Our Thyme
Cirque Du Sore Legs
JONAS brothers
Moderately Attractive Squad
Not the Country, Kenya
On Tuesdays We Storm
Pink Floyd
Short people also have a dream
Something Funny and Original?
The Mouthwatering Dogs?
This Was Way Too Last Minute
Vegan Superpowers


Wall puns:
Ain't No Wallaback Girl 2.0
Alchowallics
Anyways, Here's Wonderwall
Bricks out for Wallamabe
Bunch of fungis getting over a wall
George Stormthewallpoulus
Holy Walkamolies
Paul Blart Wall Cop
Smash Mouth-Wall Star
Wall in this Together
WALL·E
Wallter White
Trump-related:
10 feet taller
10ft Higher
Asylum Seekers
Bad Hombres
Grab Them by the Wall
Make UBCDanceClub Great Again
Mexico storms the wall
Nasty Women and a Bad Hombre
See Trump walls don't work
SFU Will Pay for the Wall
Storm Trump's Wall
The Trump Wall Trumpers
Faculty-specific:
Almost all snakes
Active Listeners
BYE-ology
Children of Chbe
Fission Chips
I KIN (maybe) do this!
Pharma-cute-icals
Storm the Cell Wall
The Atoms Family