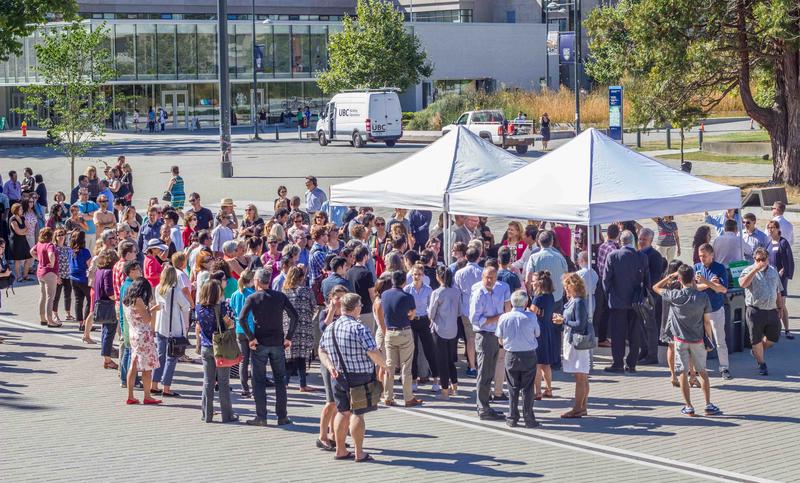 It's that time of year again – campus is filled with thousands of new faces. You're an executive of some AMS club or undergraduate society, or even a junior sales associate at a major Canadian internet service provider. You've set up a booth outside the Nest, rented speakers from a local music store and are preparing to draw in the crowds.
So what should you play? The right kind of music is essential for turning heads and getting people to approach your booth. To get started, I recommend these five amazing tunes, all of which just so happen to fall under the umbrella of jazz music:
John Coltrane's final rendition of "My Favorite Things."
Nothing perfectly captures Coltrane's later experiments in free jazz like his 1966 recording of "My Favorite Things." His journey through sound pushes the technical limits on what can be played on the saxophone, and this bold music is sure to draw attention to your club/society/company.
Bitches Brew by Miles Davis
Nothing says confidence like Miles Davis going ham for 26 minutes and 59 seconds. Davis' command of the trumpet will give your booth the air of respectability it deserves.
Sladka Pitka by Don Ellis (2018 Remaster)
Get the passing onlookers in a dancing mood with this snappy 9/4 large ensemble composition. Make sure to go with the 2018 remastered edition, though - past clubs have used the original 1973 version and found their membership numbers sharply declined.
Lingus by Snarky Puppy
Cory Henry's famous solo is the perfect thing for this back to school season.
Anything by the Maynard Ferguson Big Band
It is a sincerely held belief of mine that no first week boothing playlist is complete without the virtuosic high notes Ferguson is able to hit on the trumpet.
Of course, this is only a small list of the multitude of great jazz tunes you can play in order to get people to approach your booth, maybe sign up to an email list, or take a free survey. It would also improve my walk to class.