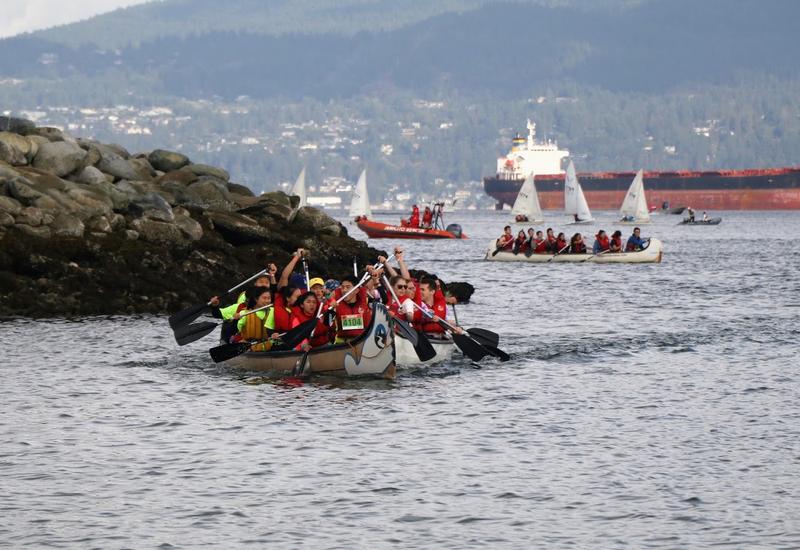 I don't always wake up at 8 a.m. but when I do, the reason has to be more interesting than just mundane lectures. Day of the Longboat is quite possible the only time of the year when you'll see hundreds of sleep-deprived UBC students up and about at 8 a.m. on a weekend, powered not by caffeine but by sheer enthusiasm. With over 3,000 participants, Day of the Longboat is the largest voyageur canoe race in the world. As the event kicks off this weekend, it's time to appreciate the comedic genius — or failure — behind these team names.
Just for fun
Row Hard or Row Home
Blood Vessel
One Long Boi
Seas the Day (of the longboat)
Super Splash Bros.
Vitamin Sea
Noah's Ark
Faculty and Major oriented
40% Engineers
ACAM Paddlers Gonna Paddle
B.Ed You Can't Beat Us
Stethostrokes
Oar-thodontists
We are our own ENGine
Movies and music inspired
Big Yachty
Crazy Poor Asians
Hips Don't Lie
I like Big Boats and I cannot lie
Titanic
Murder on the dancefloor
Puns
Best of Boat Worlds
Anchor Management
AutopSEA and BiopSEA
Buoy to the World
Canoe Believe it!
Friendship (of course we were waiting for this classic)
Knot Your Average Crew
Nauti Buoys 1 & 2
Oar We There Yet
Sailmates
What's Shore Name?
Some more shippy puns
In Deep ship
Piece of Ship 1 & 2
Ship Happens
Shipfaced
Ships n Giggles
Those who appear to be in need of serious help
Is water wet?
Dude, where's my paddle?
HELP, WE'RE SINKING!
I Can't Swim
Eli Abandoned Us
Really Eli? Why you gotta be like this?