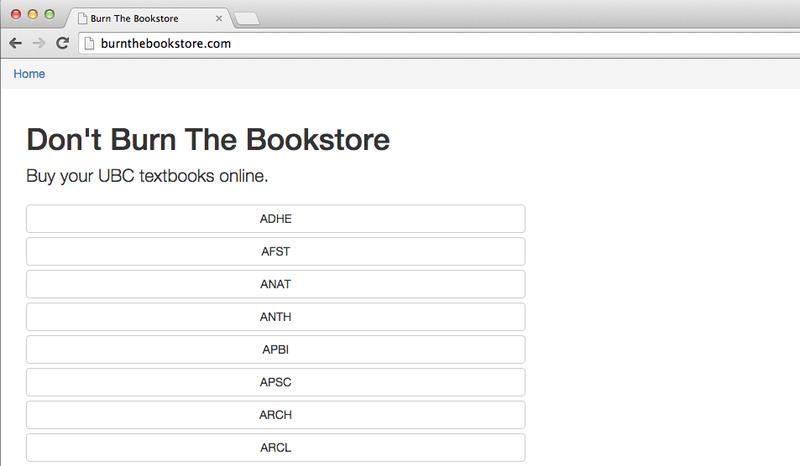 The site is super simple — select your subject from the list, click through to your class and you'll be greeted with a side-by-side comparison of the required textbooks' prices at the UBC Bookstore vs. Amazon.ca.
Currently, it's limited to Amazon links and it's not clear whether there are plans to include other sites in the future — although buying books from anywhere other than a ".ca" domain can quickly get messy with shipping.
Regardless, our thanks go to its creator, u/room101 on Reddit (who didn't reply to our message for comment). It seems like a useful tool for students looking to save a few bucks, something all too necessary at UBC.