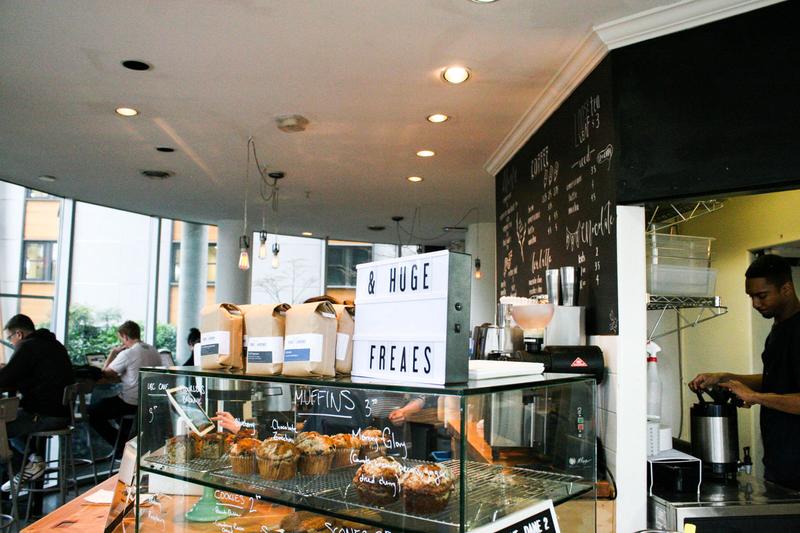 Are you frustrated that the line to get your grande caramel macchiato will make you 45 minutes late to a 50-minute class? Well believe it or not, there a few other places on campus to get coffee. Depending on your location and timing, some of these places might be better than others, but I guarantee you will not be waiting outside in the rain while you slowly count the minutes until your class begins, knowing you won't make it through without a coffee. Here are a few places to try out:
Ike's Café
This cafe is conveniently located in the Irving K. Barber Learning Centre, and it has THREE CASH REGISTERS. THREE. Get a coffee, a chunk of Ponderosa cake and get to class.
Great Dane Coffee
This place is as the name states: great! It's hidden behind Walter Gage Residence, which adds to its low-key vibe. The line is never really long, they have two locations right next to each other and they make good coffee and good food. It's moderately pricey, but if you were planning to go to Starbucks in the first place, it isn't much of a stretch.
Stir It Up Café
It's a Buchanan staple with its moderately priced drinks, hot food and efficient service. The line at this place usually gets bad within the first ten minutes of class ending, so it's good for a well-timed pre-class coffee. If you are going after class to get a coffee and a bite to eat, bring your jacket and get used to sitting outside in the rain while all the faster walkers sit in the limited seating they "won" in the false meritocracy.
Loafe Café
Right across from the bookstore Starbucks is the ever-intriguing Loafe Café. There's never-ending windows, everybody in there looks like they know what direction their life is going, and the water dispenser sometimes has fruit in it for that extra dose of vitamins you dearly need. Their coffee is great, their system is efficient and prices are comparable to Starbucks or Great Dane.
Buy a French press
It'll cost $30 for the French press, $10 for the bag of coffee once in a while, and you will never have to wait in a line for your coffee again. You can also start pretending you can taste the chocolatey or fruity notes in the grind, since you did make it yourself.