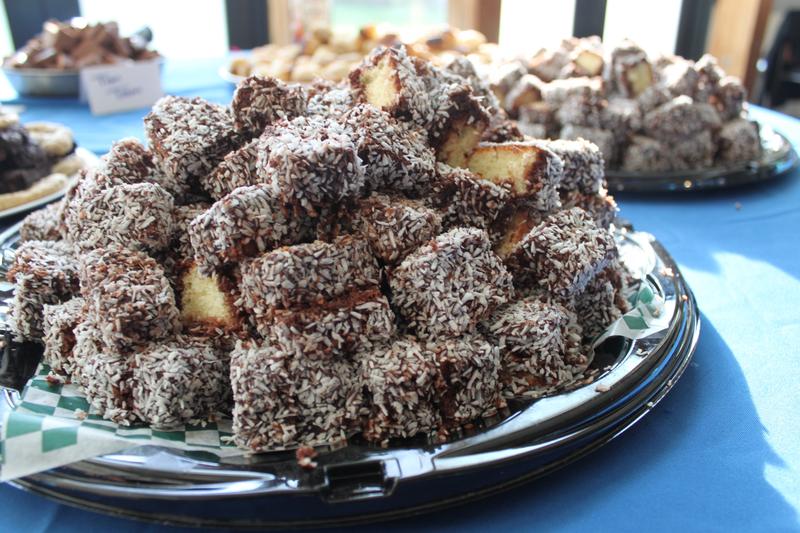 On Thursday, April 7, the International Students Association (ISA) hosted their annual event, Cherry(ty) — an all-you-can-eat dessert night featuring all of the worlds' different tasty treats.
From cupcakes and cous cous, to baklava and nachos, the ISA had seven tables set up in the Marine Drive commonsblock, presenting traditional dishes from North America, South America, Europe, Asia, Africa, the Middle East and Oceania.
Bhavna Gurijala, the vice-president of marketing for ISA, said this is the biggest Cherry(ty) event they have ever thrown.
"It's kind of our signature event. This year, it's bigger in the sense that there is more food and people," said Gurijala. "It's going to be a challenge to finish the desserts though."
With over 150 people in 2015, the desserts were not finished. The ISA sold around 200 tickets this year and for the second year in a row, the desserts were still not finished.
"There were plenty of desserts left, which we are going to distribute to all the workers of the Marine Drive Community," said Laila Telawi, the VP Internal of ISA.
When asked what the ISA was planning on doing with the ticket funds — they cost $10 each — Telawi said that the money will go towards the Immigrant Services Society of BC.
"Our hopes are that they set that money aside for Syrian refugees to come to UBC," said Telawi.
While most of their fundraising events this year have gone towards the goal of a Syrian student attending UBC with all expenses paid, they can expect around $2,500 from this event alone.
If you missed Cherry(ty) this year, be sure to check it out in 2017 as ISA definitely plans to run their annual event again with even more delectable dishes.