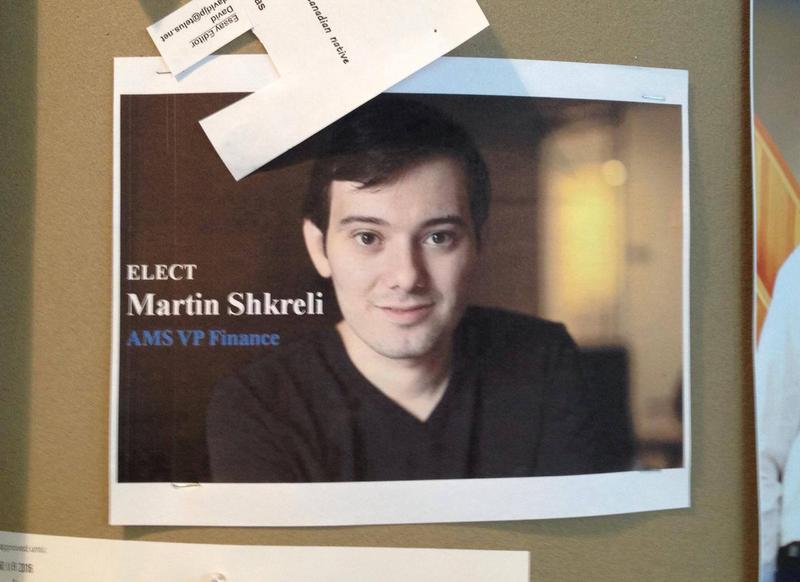 Taking some time off from his federal indictment down south, Martin Shkreli is now running for AMS VP Finance as made evident from his newly put-up campaign posters in the Nest. Unfortunately, none of them state any proposed policies to convince you to vote for him. Although, if we had to guess, they could involve an active partnership with the Faculty of Pharmaceutical Sciences, dissolving the current UBC eSports team that will be replaced by his own hand-picked players and/or raising Peko Peko Sushi prices by 5,000 per cent.
Campaign posters for businessman and United States presidential candidate, Donald Trump – or rather, Donald Drumpf – have also popped up next to Shkreli's material. According to inside sources, his plans include transforming all of UBC into the Vancouver branch of Drumpf University and making Storm the Wall way more difficult.
Need some real information on the elections? Check out our candidate profiles and endorsements.