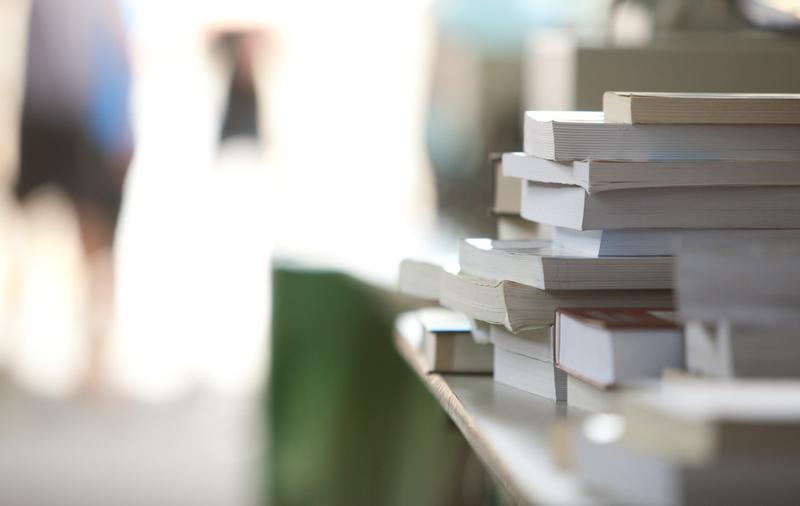 The process of buying textbooks can be intimidating, especially if you haven't done it before. Many first years will take advantage of UBC's suggestion to pre-order everything, only to find out that they didn't need one of the books, or they're available much cheaper somewhere else. When you order from the UBC Bookstore's website, there's even a list of books that UBC recommends buying, but which aren't necessary for your course. How nice of them.
The system that UBC hopes you'll follow is specifically designed to milk as much money out of you as possible. You're already paying a hefty amount in tuition, so here's how to avoid being taken advantage of even further:
DO:
Wait
You won't need your book for your first class (unless you get an email from your prof specifically stating that you will). See what your prof says during the first lecture -- don't be afraid to ask if they don't mention it -- then go from there.
Decide whether to rent or buy
The Bookstore can sometimes have great deals if you rent your textbooks for a term, then return them in good condition.
If you're going to buy, buy used
If there's no rent option available, or you don't trust yourself not to set it on fire or something, you can sometimes buy a used book instead of a brand new one for a discount. It should be in usable condition, but flip through the pages to make sure. Before you settle on anything, though...
Compare, compare, compare
Often you can find the exact same textbook in three different places at three different prices, so look around! Some suggestions: Amazon (take advantage of Student Prime), Facebook, Craigslist, the discount bookstore, friends/family and yes, the UBC Bookstore.
DON'T:
Pre-order
The Bookstore will suggest that you immediately order all of your textbooks the second you register in classes. Remember, you might not even need them. Be patient.
Be a dirty, dirty thief
We aren't telling you to go online and PIRATE YOUR TEXTBOOKS, but this article cannot be written without mentioning that, technically, there are ways to PIRATE YOUR TEXTBOOKS. But definitely don't PIRATE YOUR TEXTBOOKS, because everyone knows that the people who write and/or distribute them set fair prices and operate with students' best interests at heart.
Stress
You've already made it into one of the best universities in Canada, buying books is pretty low on the list of difficult things you've had to accomplish. Congrats and good luck in the coming term!