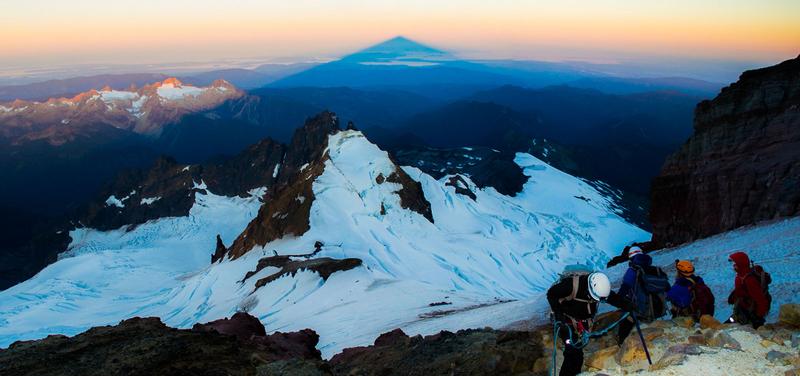 Summer should be the liveliest time for a university student, but the reality can be fairly lonely. If your friends leave Vancouver for the summer or just start working two jobs, your social life can be left in the cold. But it doesn't need to be like that! I present to you eight clubs on campus that can save your summer!
1. Astronomy Club
This surprisingly large club is definitely one to look into if you like late nights and clear skies. They run events all summer and will be hosting a camping trip in the Interior before classes start up again in the fall. With over a thousand members on their Facebook group, this should be a great way to make friends (and new profile photos) this summer.
2. Aqua Society
Ever wanted to learn how to scuba? Summer is the best time to learn! The skies are blue, the water is clear and the club is active. We've written a few times about the UBC Aqua Society's adventures and and it's clear just how cool this club is. Not only do they offer their usual certifications courses — ranging from absolute beginner to experienced pro — during the summer, but they run local dives and social events too. If you're interested, check out their website.
3. UBC Bike Club
You knew of the Bike Co-op, but did you know UBC has its own Bike Club? If you own a bike, this club can help you stay fit and social with their weekly Saturday bike rides. The club also holds races during the summer and can get beginners get into the competitive spirit. Of course, the club is also social without wheels as well, holding events like brewery tours for members.
If you're interested in joining, check out their website or their Facebook group for more information or to join.
4. UBC Fun Run
The official club may not be hosting any Fun Runs this summer, but the members will still be active. According to the club, people will post their own running routes in their Facebook group and anyone can join. They're a great way to get in shape while making some friends!
If you're living on campus, there may be Fun Run groups running out of your residence during the summer that you can join. Vancouver also has an enormous number of running groups if this is something you are interested in.
5. UBC Rec
While not technically a club, it's still one of the best ways to meet people on campus. It runs instructional courses ranging from intro to ballet and K-pop dance, to yoga and jiu-jitsu all summer long at discounted rates for current UBC Students.
Also along those lines, the Birdcoop will be open all summer so a membership might be worth it if you're looking for some fitness buddies. You can check out the programs running during the Spring and Summer session here and register online, over the phone or in person at the Student Recreation Centre front desk.
6. Varsity Outdoors Club
The summer is when this club really gets to rock (puns anyone?). If you like hiking, canoeing, biking, climbing or anything to do with the outdoors, this is one of the best clubs to get involved with this summer. There is so much that the VOC will be running this summer, you definitely won't feel lonely. Monthly BBQs, hikes and climbs with this club will definitely get you outdoors and social this summer. Complete beginners are absolutely welcome as they run events and trips designed just for the newest of outdoor enthusiasts. Plus they host some of the most amazing hikes your Facebook has ever seen.
Seriously, this club seems awesome and if you're interested, definitely take a look at their website. Memberships are $40 (cash only during club hours), but if you buy one after May 1 it will last you until September 2017, which is a pretty amazing deal for everything the club offers.
7. UBC Yoga Club
If you're looking for something to keep your stress levels down this summer — I feel you with the 60-hour work weeks on top of summer school, RIP my social life last year — then the UBC Yoga Club may be the club for you! They run some of the consistently excellent and affordable Yoga sessions on campus and, lucky for you, they run during the summer.
Take a gander over to their website for their calendar, FAQ and all things yoga.
8. The Ubyssey
While we may not be labeled as a club, we are still a pretty active student organization. Sure we only publish in print once a month during the summer, but looky here! You're reading this right now and the name on this article could be yours! Join us! Our editors are ready with open arms. Send the sections you're interested in an email and we'll take care of the rest. Not sure what you want to sign up for? Take a peek at this. I look forward to seeing you around!