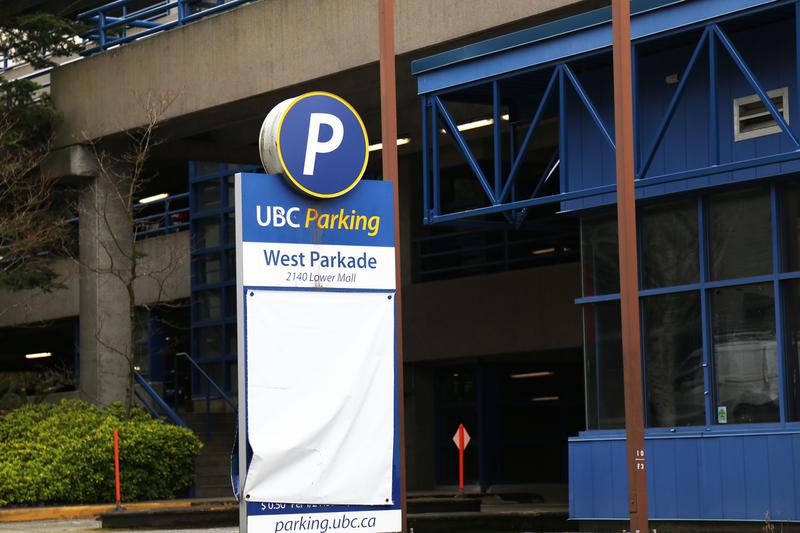 UBC has a fair number of parkades. Sure, they might all kind of seem the same from the outside, but the atmosphere of them all varies enough that I could write a whole article about each. Here, I will rank every UBC parkade, based on the vibes, the lighting, my own personal experiences in each parkade and any other factor I see fit in this very journalistic and objective ranking.
1. North Parkade
North Parkade has unstoppable vibes to it. It has nice lighting, it's near the most important parts of campus like the Nest, IKB, Brock Hall, the Life Building, the bus loop and so much more. I have been picked up and dropped off at this parkade countless times and it has been a very important part of my university experience. I will admit I've gotten lost here before, but I had a fun time getting lost, strangely enough.
2. Rose Garden Parkade
Similar to the North Parkade, the Rose Garden Parkade has cool vibes to it too, with nice marine air flowing in at all times since it faces the water. It's right beneath the Rose Garden, and close to the Anthropology and Sociology building, the University Centre and the Chan Centre. All around this dark parkade is beauty.
3. West Parkade
This parkade is in a nice area for getting to lots of west campus buildings as well as residences. It feels enormous and a bit scary at times, and I admit I have gotten lost in this parkade, but I'm not sure if that's due to it actually being huge or me just being absent minded. It's surprisingly dark inside for a parkade surrounded by open air and light.
4. Fraser River Parkade
I'll admit I've only been to this parkade once to meet some friends to go on a trip and I got lost trying to find my way to the top level. It feels very hidden and it's surrounded by trees and stuff so it has kinda cool vibes. It feels like it's in a very secluded part of campus but I think it's still an important parkade to have.
5. Health Sciences Parkade
Did I rank this low because I have health anxiety or because this parkade sucks? The answer, dear reader, is both. The only thing I associate this building with is getting blood tests done and walking back to my mom's car feeling queasy. But also this parkade just has terrible vibes and it's dark and sad to be in. I get that it serves a purpose, I'm just a wimp.
6. Thunderbird Parkade
I associate this parkade with an Italian final I had in first year that I took in the Osborne Centre. It's a huge terrifying parkade and I don't understand it. I get lost in here and it gives me a stomach ache. Terrible vibes, hard pass.