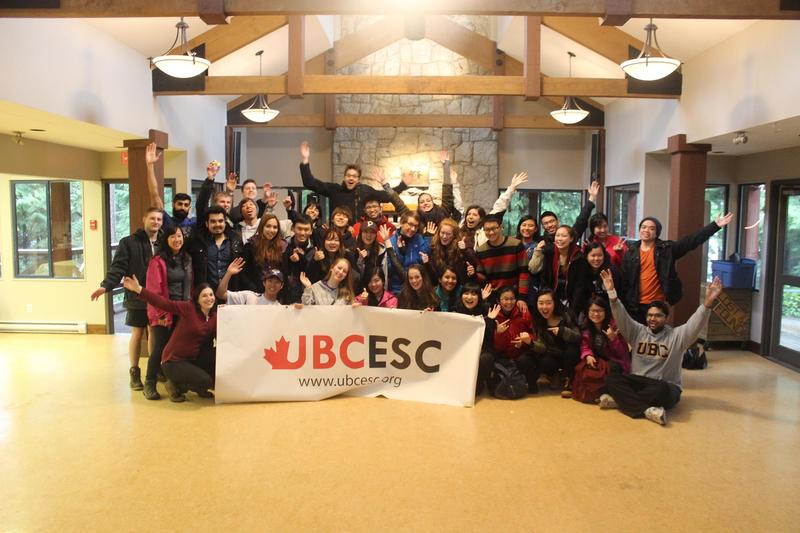 University can be challenging if you don't have the right people to share the experience with. Factor in the stress of exams and assignment deadlines and you will definitely feel the need to unwind and meet new people with different perspectives than your own.
If you're unsure of how you can get to know new people, the UBC Exchange Student Club (ESC) is here to help you form new connections with people from all over the world.
UBC is known to attract a large population of international students, but sometimes we forget that our community is made up of several exchange students as well.
Founded in 2012, the club currently has 550 members made up of domestic, international and exchange students studying at UBC. With the aim of showcasing Canada's best while allowing exchange students to bring their culture to us, the ESC welcomes all students willing to share, socialize and learn.
So far, this term, the ESC has organized several major events. Starting with Introduction Week at the very beginning of semester, they're also responsible for many team-bonding activities, such as bi-weekly pub nights at Koerner's, trivia, improv and karaoke nights, and barbecues and bonfires at Wreck Beach.
The ESC also organizes many trips, the most notable ones being to Sunshine Coast and to Whistler for the ski season's opening weekend. If you've missed out on these great events, these activities will continue next semester, with more exciting trips potentially to Silver Star, Portland and other iconic locations dotted along the West coast.
But apart from these social initiatives to share and learn from people of different cultures, there's so much more for you as a member, even if you're not an exchange student.
"The ESC gives you the value of exchange without you actually going on exchange!" said Grayson Allen, a current executive and former president of UBC ESC.
But more than this, it gives you the opportunity to create a network of contacts spanning several continents. For a membership fee of $10, you can experience not just the vastness of the world in your own backyard, but also walk away at the end of your university experience with a familiar face in any city across the globe.
Become a member anytime or even join the executive committee as an events and trips planner, or social media and communications director. You can even apply for the niche positions of photographers, DJs and more! Visit their Facebook page and contact them for more information on how you can get involved.