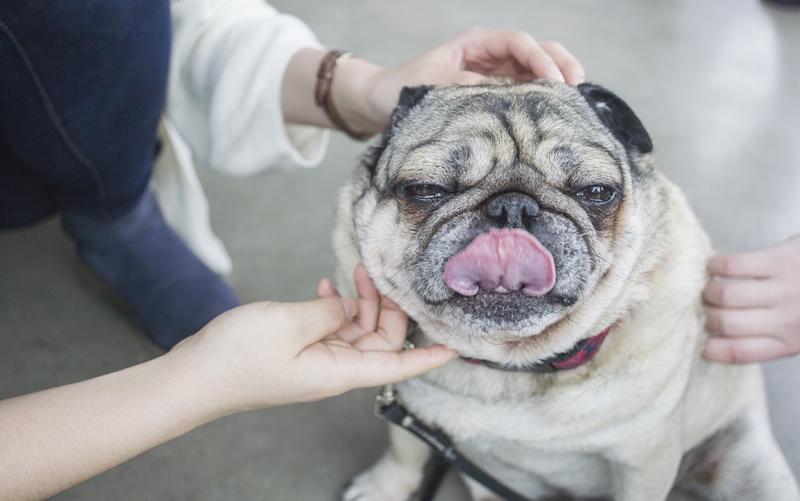 There are many more things to get excited about as a UBC student beyond the realm of academic extensions or seats next to outlets in IKB.
Seeing a child
When a child graces campus, their carefree chortle inspires students from Buchanan Tower to the Forestry Building. Memories from a far off childhood are conjured and you smile. As the raincoat-clad toddler hops adorably from puddle to puddle, you wonder, was there ever a time that I felt that way? When was the last time I laughed? Have I ever toddled down Main Mall with a smile on my face?
Animals on campus
While the seagulls make for good listeners and crows for excellent background noise, the real crowd-pleasers are the furry four-legged visitors. With their wagging tails, dogs of all furs, hairs, shapes and sizes inspire a dose of love and kindness in your day whilst patrolling campus. If you're lucky, you'll be close enough to pet the creature. If not, the sight alone is usually enough to get you through that last midterm.
Reasonably priced food
Food? Reasonably priced? On the UBC campus? I've never heard of it. But once in a blue moon, you will stumble upon a "deal" or "special" or "combo" and finally get your money's worth.
Those twinkly lights on Main Mail
These quirky hipster-wedding-first-year-dorm-esque fairy lights strung delicately along Main Mall are a sight for your sore, sore eyes. Twinkling against the dark sky, reflecting in the Martha Piper Fountain, they make your 4 p.m. walk to class in the dark much more enjoyable.
Free things
Is it a pen that only half works? A water bottle brandished with a logo for a club I've never heard of? A shirt three sizes too big? I'll never use it, I don't need it, but I'll take it. And yes, your flyer too. Do I need to take a survey to get that tote bag? I'll do it now.
Partly cloudy days
While a sunny day may be just the thing to literally brighten your mood, partly cloudy days are inevitably more exciting because of the close brush with rain in exchange for a smattering of clouds and sunbeams. The sun shining in the dark sky reminds you that every cloud has a silver lining. Or that there's light at the end of the tunnel. And what could be more exciting than that?