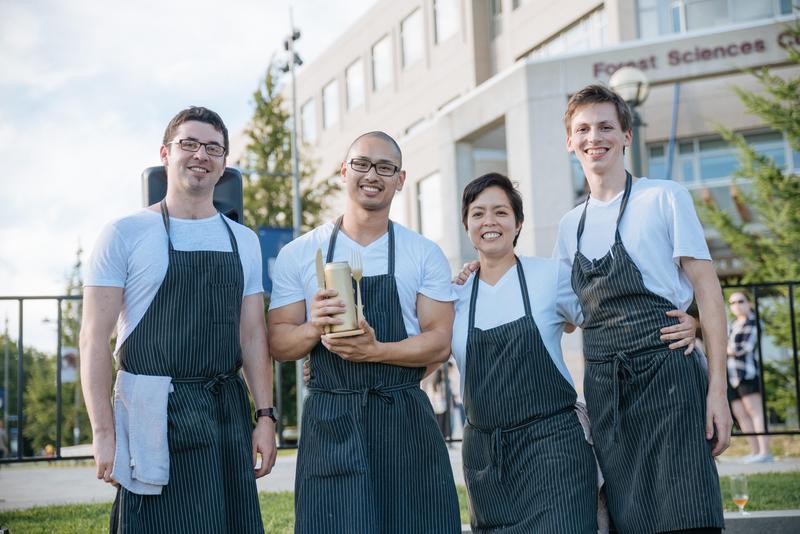 On Thursday, July 20, five campus food outlets are competing in the fourth annual UBC Chef Challenge.
AMS Conferences and Catering, BierCraft, Koerner's Pub, Land & Food Systems Aggies (student and faculty chefs) and Open Kitchen (Orchard Commons) are the competitors this year, and it promises to be a delicious event.
This year's menu features just about everything from beer braised short rib to vegan coleslaw. Not only is there an abundance of food, but beer and beverages will also be served for an additional price. As if it couldn't get any better, the event is hosting three live bands and lawn games.
Although, with all the tasty treats and drinks, tickets are going fast. Visit the event page to get your tickets. They're $20 for students, $25 for staff, faculty, alumni and UNA residents, $35 for the general public and $10 for children over 2 years old.
Check out some photos below for last years competition: