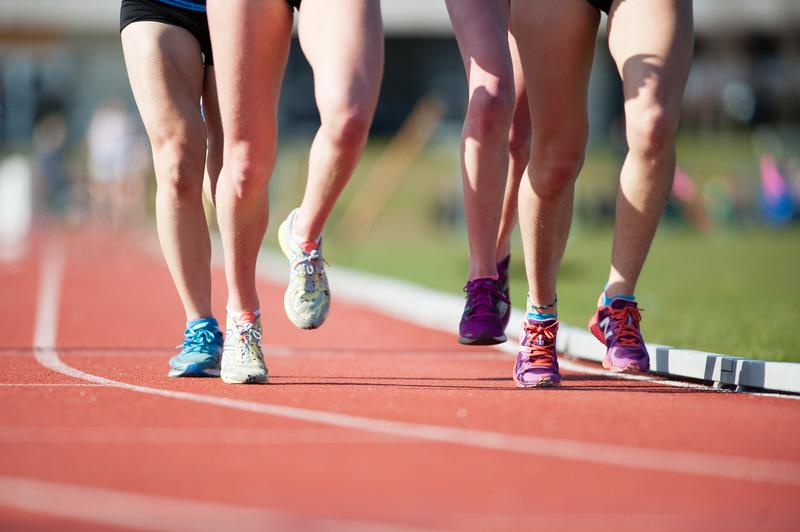 Fitbits is our monthly run-down that aims to promote healthy lifestyles for students by providing unique, fun, and mostly cheap fitness events in the Greater Vancouver Area. Each event has a corresponding difficulty to give you a rough idea of how strenuous each activity may be.
Now that school and exams are officially over, there are tons of opportunities to grab some exercise. While biking the Seawall, hiking Grouse Mountain or walking the trails in Pacific Spirit Park are all must-dos, here are some other fun fitness events to get you moving this June.
Difficulty: 💪 💪
Tuesday, June 11.
Whether you dabbled in gymnastics and are looking to get your flexibility back or are just keen about trying a new activity, acroyoga could be the new hobby for you. Combining yoga, acrobatics and Thai massage, this $10 low-impact class will challenge you to get out of your comfort zone while also having a ton of fun -- not to mention, your first class is free!
Difficulty: 💪 💪 💪
Saturday, June 15.
The mountains are calling and you must go… but first, check out this workshop that will prep you for all your adventures this summer. Described as a hiking-centred session that will focus on mobility work, strengthening exercises and self-care routines, this free training session is ideal for those planning jaunts, treks and hikes of all sorts this summer.
Difficulty: 💪 💪 💪 💪
Sunday, June 23.
With Spanish Banks, the Seawall and Stanley Park, it's safe to say that some of Canada's best running routes are right in our backyard. Why not explore all of these areas with the Scotiabank Vancouver Half Marathon & 5K? With the beautiful scenery, live music and large descents, this race is great for anyone looking to set a new personal record or just trying their first 5K. Although the race is $90 and $50 for the half-marathon and 5K respectively, it's definitely a bucket list race to check out in Vancouver.
Difficulty: 💪 💪 💪
Sunday, June 23.
Life is all about balance. Maybe the last race you participated in was shotgunning a beer; but with a variety of heats, skill-levels and a ton of craft beers, the Canada Beer Run will allow you to grab some cold ones while also grabbing some exercise. Although the race is $66, you get a t-shirt, medal and beer at four different Vancouver breweries. Grab some buds – this one's for you (and your health!).