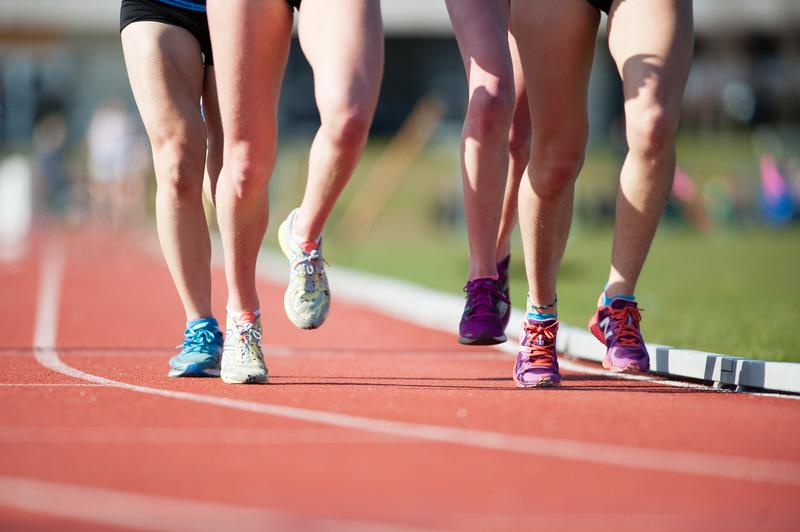 Fitbits is our monthly listicle that aims to promote healthy lifestyles for students by providing unique, fun, and cheap fitness events in the Greater Vancouver Area. Each event has a corresponding difficulty out of five to give you a rough idea of how strenuous each activity may be. Who said exercise had to be boring?
Forget hot girl summer – fit student fall is here. Midterms may be looming, but don't fear – exercise is proven to boost your mood and give you the energy you need for those long study nights. So take a break and enjoy some of these awesome fitness events this month!
Tuesday, October 1, 8, 15, 22, 29
Difficulty: 💪💪
Whether you dabbled in gymnastics and are looking to get your flexibility back or are just keen about trying a new activity, acroyoga could be the new hobby for you. Don't have a partner? Never done acroyoga before? Don't worry! You'll be working with the rest of the group and the class will cover foundations so you can get out of your comfort zone and enjoy the free, fun and low-impact class. And if nothing else, do it for a totally Instagram-able photo.
Monday, October 14
Difficulty:💪💪💪
Keen in exploring Granville Island but haven't had the chance to venture down? Bask in the crisp ocean air this fall with this Thanksgiving 10K run around False Creek. With post-race refreshments and a fast and scenic course, grab some friends or fly solo and partake in this Vancouver running tradition.
Thursday, October 24
Difficulty: 💪💪
The recent Global Climate Strike has inspired many to pay more attention to the accelerating climate crisis. While individual efforts are not the main cause of the climate crisis, living sustainably and practicing environmental awareness can be beneficial for the environment. That being said, why not incorporate a community beach clean-up into your next jog with "plogging" – a mash-up of light-jogging and picking up litter. The event by Fjällräven will take place at Kits Beach, so grab some fresh air and make the beaches a better place for all on your next jaunt!
Saturday, October 26
Difficulty:💪💪 or 💪💪💪💪 (depending on the race!)
"Vancouver's last great run of the year" is happening right on campus! With a 5K, 10K and half-marathon option, the Fall Classic is a bucket-list run for runners of all levels. Still sound like a lot of mileage? Not to fret – this year the race is combined with the inaugural Great Trek Student Relay, which involves a team of four students each running 2.5K. With medals, refreshments and post-race entertainment, you don't want to miss this true UBC "classic."