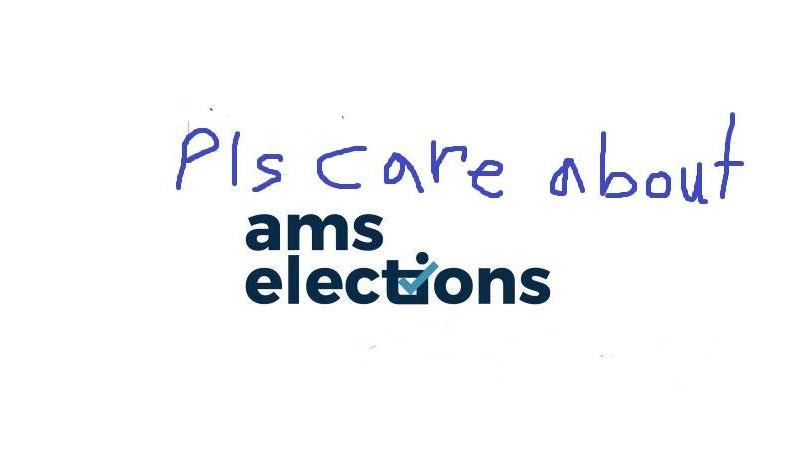 From the Cult is The Ubyssey's unofficial AMS Election coverage. If you want real news, go over to the news section.
We are excited that the AMS is finally instituting a campaign period that is legal. While the decision to actually run elections within the University Act may be a burden to the AMS and to the Candidates and to the Voters and to Ubyssey News, we are very excited because it means a whole extra week for me to making sure that the elections are Fun! and within the bounds of the Law!
This is "From the Cult." We are the coverage of the AMS elections that hopes that you also enjoy this extra week of elections. "From the Cult" will be churning out great, important content that I'm sure will truly change the hearts and minds of the voting population, make all the candidates block us on all social media, and have people in Reddit and Facebook comments saying that The Ubyssey sucks and is too much like Buzzfeed.
This year's content will be posted under both the Blog section and the Culture section, all under the title of "From the Cult." We made this choice to personally confuse the reader and make it explicitly hard for you to find our content. We will also be live tweeting all of the events we can attend on The Ubyssey Culture twitter @UbysseyCulture.
If at any point while reading our riveting tweets and articles you feel the need to actually learn about the election and read news about the organization that you pay like a hundred dollars to, we urge you to go to Ubyssey news at https://www.ubyssey.ca/news/ or at @UbysseyNews. Like, we urge you to read it. Please make an informed decision when you vote.
XOXO,
Officer Fun & The Gang