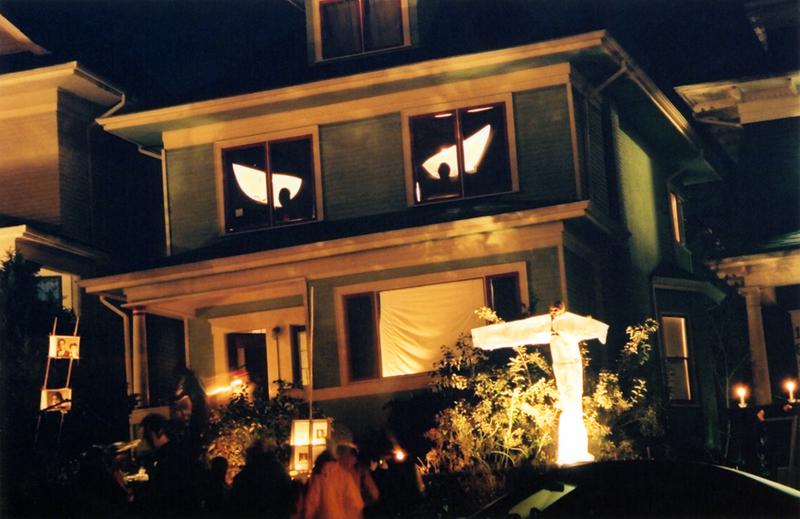 From ghosts to goblins to midterm season, nothing screams scary quite like Halloween. But choosing how to celebrate spooky, scary skeleton season can send shivers down one's spine. Here are five of the best, compass card-accessible haunted attractions that will shock your soul and seal your doom tonight.
PNE Fright Nights
2901 E Hastings Street, Vancouver
Runs: October 5 to 31 from 7 p.m. to midnight
Price: $47 October 26 & 27, $37 October 28 to 31
For the scream-hounds out there, Fright Nights boasts eight haunted houses, including a new macabre farmhouse, "The Bloodshed." In addition to the haunted houses, enjoy over 20 scare-inducing rides that might cause all that candy-corn you just ate to make a reappearance. This is one of the more pricey attractions, but we can guarantee it's even scarier than midterm season.
Lost Souls of Gastown
Tour start: Cathedral Square, corner of Dunsmuir Street and Richards Street, Vancouver
Runs: October 16 to 31 at 8 p.m.
Price: $28 regular, $25 student
For the history buffs, Lost Souls of Gastown shares some of the most bone-chilling stories of Vancouver's early times. This one-kilometre walking tour features everything from Vancouver's oldest hotel to the site of the city's first jailhouse — all while recreating the era of a town filled with fires, disease and murder.
Potter's House of Horrors
12530 72nd Ave, Surrey
Runs: October 26 to 28 from 7:30 to 10:30 p.m. and October 29 to 31 from 7 to 10 p.m.
Price: $15.99 per house
For the commuter – drag your friends to your turf for once and get terrified with two gruesome houses at Potter's House of Horrors. Explore a creature-filled horror with "Monstrosity 2.0" or an industrial site nightmare with "Devil's Descent." The boundaries between what's real and fake get blurred as you enter deeper into the night..
Barclay Manor
1447 Barclay Street, Vancouver
Runs: Oct 26 from 7 to 9 p.m. and Oct 27 from 4:30 to 6 p.m. & 6:30 to 8:30 p.m.
Price: $3
For the budget-friendly – From The Amityville Horror to The Conjuring, we have seen that nothing is as creepy as an old haunted house. While Barclay Manor might not be filled with real demons, this heritage home has been converted into a one-weekend haunted mansion. It only takes five minutes to make your way through the home, so it's a perfect stop for those en route to Halloween festivities Downtown.
UBC Residence
University of British Columbia, Vancouver
Runs: September to April
Price: Free (or $950/month)
For the first-year – yikes. Among the shiny new buildings creep dark, decrepit dwellings that house many poor souls. Inside these walls lurks grim food, nightmare roommates and the tears of thousands of first-year students doing whatever it takes to beat the class average. Take heed!