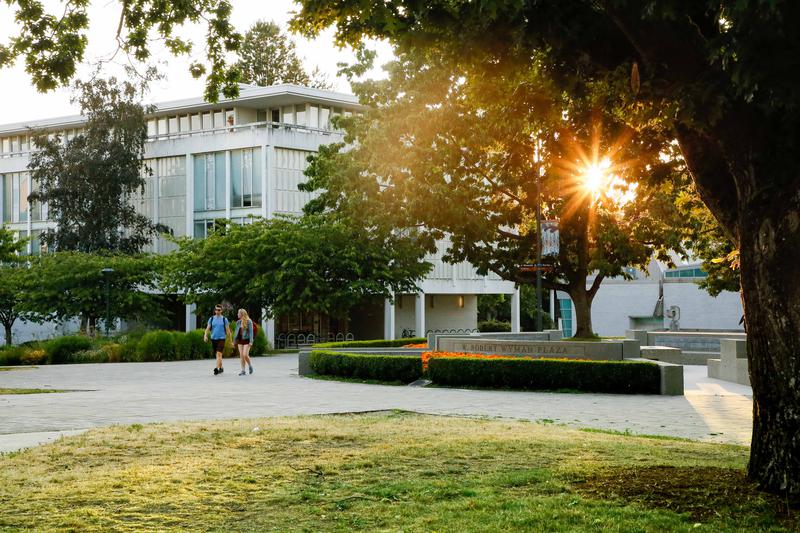 After over a year of taking classes in pyjamas or sweats, this year's return to campus was a welcome change. Sure, it meant spending far more time commuting, but getting to see classmates face-to-face would surely make up for it, right?
As I excitedly got ready for my first class, I thought back to those long Zoom calls, staring at little black boxes briefly illuminated in yellow as microphones were turned on to complete the minimum participation remarks. It was hard to pay attention to lectures when every time a new voice was heard, images of hypothetical faces sprang to mind.
But now, all of that was behind me. I re-checked my timetable three times as I made my way across campus to the West Mall Swing Space. Room 407. Climbing those four flights of stairs felt like my long-awaited reward for social distancing and wearing my mask all those times throughout the past year.
Ever the eager student, I was the first to arrive. After fumbling to find which light switch illuminated the room — I'm still not sure what the other switches do — I claimed my seat near the front of the room. Slowly, a few more students trickled in as the clock crept closer to 11 a.m.
10:58.
10:59.
11:00.
Finally, the moment had arrived.
With a smile on my face, I joined the Zoom call and turned on my camera. All the students around me did the same. Everyone was there — everyone but the professor. He showed up on screen and waved to us, and we all waved at him from the comfort of SWNG 407.
God, it feels good to be back on campus.
The Dingbat is The Ubyssey's humour section. You can send pitches or completed pieces to blog@ubyssey.ca.