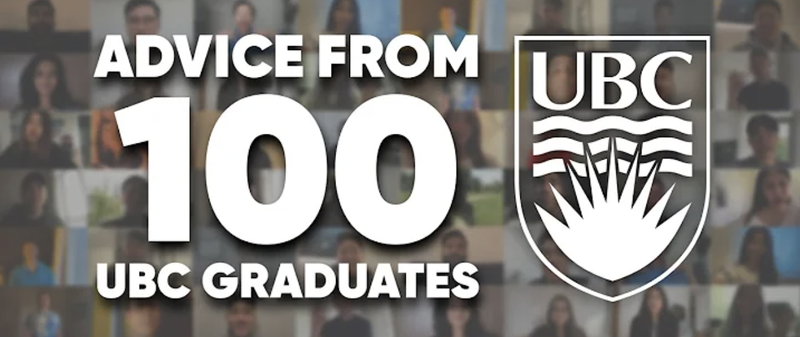 James Lau, a former student at the UBC Sauder School of Business, took it upon himself to create a comprehensive set of tips for life at UBC, sourced from 100 other alumni. If you want a lot — a lot — of advice from former grads, here's one place to find it.
The video clocks in at about 18 minutes and features grads telling incoming and current students to explore Vancouver, to make meaningful connections and to keep challenging themselves and examining their motivations throughout university. Of course, there is some overlap between topics, but if you've got a free 20 minutes and are thinking to yourself, 'How much more could there possibly be to know?' maybe you're about to find out.
As this is a huge set of tips and philosophies, not all of it will apply to everyone — take some advice with a grain of salt, or let it help you to think outside the box.