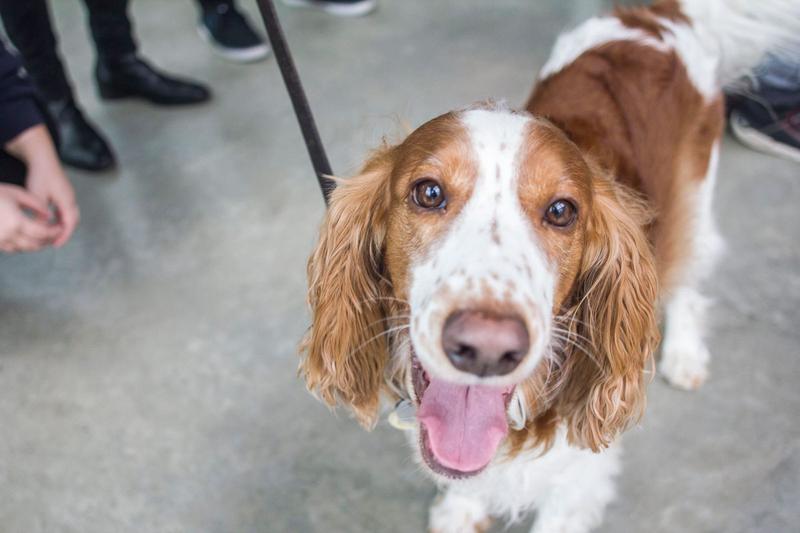 Dogspotting is a growing internet sport? Community? Cult? Whatever you call it, the UBC campus is a prime dogspotting location with @dogspots.ubc having over 2,000 followers on their instagram page, filled with photos of almost every breed.
President Ono is even getting involved with his post on a facebook dogspotting page featuring UBC graduates with their dogs at convocation. While everyone may not be super into convocation and waiting an hour for their name to be called amongst the thousands of others also getting their B.A., you'll be hard-pressed to find someone who can't get behind dogs joining in the festivities with their humans.
Convocation is a celebration for sure, but if you have to wait an extra month or more after finishing exams then it's understandable why you might chose to pass on walking the stage for a self-discovery backpacking trip through Europe or jumping on the chance to move back home before the 'real world' hits.
Also, the photos! Forget about the hat throwing boomerangs and perfectly posed photos of you and your family in the rose garden, add your dog in the mix and you've got a photo that says successful and adorable all in one.
Graduation and everything that happens after it can bring about a lot of nerves, but don't worry yourself with it now. Convocation is for you to celebrate all your hard work, and most importantly figure out what type of dog you can get now that you're not bogged down with school responsibilities.