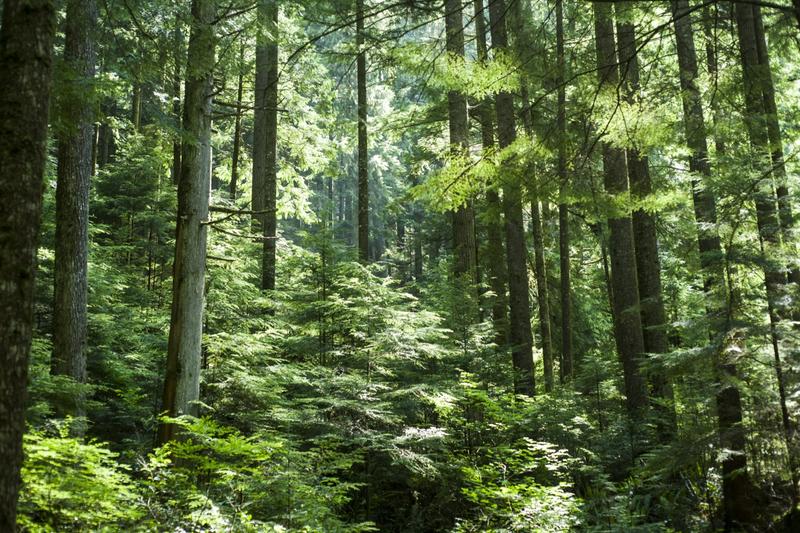 The Foreshore Trail
While some may consider this a fancy name for walking down to Wreck Beach the long way, the Foreshore Trail in Pacific Spirit Regional Park is just a stone's throw from the heart of UBC's campus. This trail is scenic and convenient with the better part going along the shoreline. So if you like piña coladas and long walks on the beach, this one's for you.
Explore the East Van murals
Walks around Vancouver have more to offer than mountains, public transit infrastructure and yoga pants. Take in the beautiful street art in East Van with this map and this guide in hand. Designed by the Vancouver Mural Festival, this beautiful walk along beautiful Main Street won't disappoint.
The Lynn Loop
While Lynn Canyon is located two hours and four bus changes away, why not make a day of it? Hike the Lynn Loop with some friends. The trail's difficulty is ranked "easy" and is estimated to take an hour and a half. The trail will take you through the forest and loop back to Lynn Creek.
The Cherry Blossom Festival
From April 4 to 28, the Vancouver Cherry Blossom Festival will take place. Spanning the duration of exam season, there are lots of opportunities to take part in the tradition and enjoy the blossoms. Check out the Night of Lights in Queen Elizabeth Park on April 12, or participate in the Big Picnic on April 13.
The Capture Photography Festival
Capture Photography Festival is a lens-based art exhibition featuring local and international artists. From April 3 to 30, stop by 305 Cambie Street and a selection of other galleries to view some of the most compelling lens photography of the year. The Festival will include several event you can enjoy, from tours, film screenings, to artist talks and community events. Find out more about the event here.