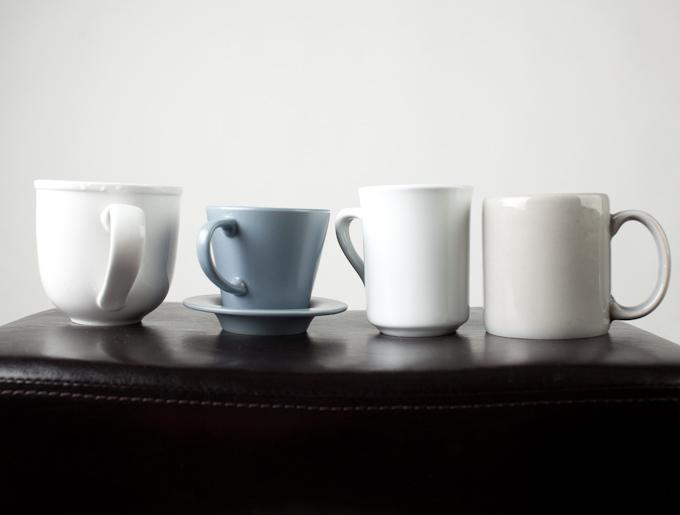 Two things to know about me: I am lactose intolerant and I love chocolate — especially hot chocolate. It's a strange combination and one that generally comes with a hefty price tag if I want to meld the two together — I'm looking at you, 70-cent soy or lactose-free upgrade.
As if to taunt me, Vancouver has this incredible chocolate extravaganza every year: the hot chocolate festival. Last year, I managed to get about three places checked off my list before I hit the lactose wall. This year though, the lactose will not beat me.
Thirty-five hot chocolate locations, twenty-six days of chocolate, one lactose intolerant person.
One caveat: I must ask for lactose-free alternatives to drinks at all locations before caving to the lactose, to save my insides.
One note: All drinks will be paid for out of my own, hot chocolate loving pocket. No Ubyssey dollars were harmed in the making of this chocolate quest.
49th Parallel – Ho Ho Ho Hazelnut
Admittedly, this one was easy to check off. It's just a few blocks from my house, which meant a nice morning walk, post-weekend-hangover. Was it worth getting out of my pyjamas? Super questionable.
As always, 49th was busy — line-to-the-door busy. But I wasn't fazed.
I got to the front of the line, picked out the hazelnut concoction from the menu and asked for almond milk instead — from experience, I've learned not to be so childish as to ask for soy at 49th, they are almond or cashew milk all the way.
The warning came: "We can do almond milk, yeah, but it will be a bit pricier." No problem, I'm used to that. I got over to the debit machine and waited for the $5-ish price tag.
$7? Student extortion, but I couldn't turn back. The cashier was staring me down, looking for me to punch in the magic numbers. Then I waited, for what I'm hoping is a magical unicorn in a cup for that price.
Spoiler: Not the case. Some Blundstone-clad, earring-wearing, accented barista set the hot chocolate down on the bar — it's the size of a shot. Sure, it tastes like liquid Nutella, but I can down that thing faster than you can say, "Fuck the student budget."
Good? Sure. Worth the price tag I ended up paying? My wallet says otherwise.
Earnest Ice Cream – Very Cherry Cocoa
I took myself on a little self-care solo date on Thursday night for stop number two on the hot chocolate quest. It was 9 p.m., and there was one place I was sure would still be eagerly awaiting my ravishing, pyjama-clad entrance: Earnest Ice Cream.
I drove myself down there, got in line behind all the couples there on date night and slightly regretted my Christmas corgi pyjama bottoms, but no matter — hot chocolate called.
Again, the price tag here was impressive at $7.50. I had faith this time, though. It's an ice cream shop participating in a hot chocolate competition — they had to be pulling out all the stops.
First brownie point for Earnest, they had a great sounding vegan option — my intestines were grateful. So I ordered and waited patiently for whatever was about to arrive.
It. Was. Beautiful. Small, but mighty. Beautifully plated. Sexy.
The top layer was almost mousse-like chocolate. But then, there was the bottom layer. Cherry chip ice cream, a big dollop of it. Foodgasm is an understatement. Sure, it wasn't "hot" chocolate, more like lukewarm when that top layer melded with the ice cream, but who cares about labels. They revolutionized the hot chocolate game and I am shook because of it.
It was like the older, wiser version of Ben & Jerry's Cherry Garcia — an acquired taste but one that, for all who know me, I can't resist.
To make matters worse, it even came with a little chocolate oat-stacked snack, with a maraschino cherry to literally top the cake.
I sat at the communal table surrounded by all those couples and I had never felt so alive. Me and my hot chocolate were having a beautiful moment together and I didn't care who saw it. It was two minutes of pure magic and the hot chocolate treated me right.
I'll admit, I did cheat slightly on Cartem's though — my next scheduled stop on the hot chocolate map. Earnest had their donuts on display, and I couldn't resist. So, I am sorry Cartem's, I cheated on you before you had the chance to do me right too. You have a lot to live up to now.
Cartem's - Donut Miso
Cartem's did not live up to expectations and it makes me sad to say so. First strike: they didn't have the hot chocolate I wanted to get, "the Campfire," when I arrived.
Second strike: the barista recommended the other option, the "Donut Miso," said it was her favourite and better than the campfire version and I was sorely disappointed when it hit my palette. She used my consumer nature against me to make a five-dollar purchase and my student wallet is still in pain from it.
It was a ginger hot chocolate, in my best description. Miso was not to be found. The coffee I was promised was not to be found.
That said, I did have an earl grey donut once again which lived up to every expectation. That's the positive here.
Terra Breads – Rocky Road
I wish I had more to say here. Truly, I do. But sitting down to write about this, nothing is particularly memorable except the overpowering taste of the hazelnuty syrup.
Perhaps it was because I had it in a to-go cup, but it didn't appear as magical as I had hoped. I envision a beautiful artistic mix of chocolate sauce and marshmallow beauty and that wasn't what I got. It was just a standard hot chocolate with a few floating white squares.
I regret not pulling out the homemade marshmallows to try them. I think I missed out on the taste of those individually.
I will tell you, though, I didn't feel awful after drinking it even though I had normal milk. That, in itself, is a miracle. God knows what they did, or what my body decided it could tolerate, but that was a whole new experience.
Butter Baked Goods - Raspberry Pavlova
Butter Baked Goods is where I lost my hot chocolate festival virginity last year and they have had my heart ever since. I made the trek up to 33rd and Mackenzie on my way to school, ready to have my world rocked again — and rock my world they did.
I chose the "Raspberry Pavlova," and asked for it to-go as I was running late for a meeting. In hindsight, I should have stayed and sipped away at it in the cute pastel haven that is Butter Baked Goods, but I didn't and that is no fault of the bakery's.
I wouldn't recommend getting this one to go. The beautiful people of Butter Baked Goods ensure that this hot chocolate comes with a fresh, crunchy-and-then-gooey raspberry meringue that goes right on top of a mountain of the whipped cream. It's not suited for a tiny takeaway cup. That said, the amount of sugar in this concoction is definitely better suited for a small cup — I drank half of it and was wired for hours.
The hot chocolate itself was a creamy mixture of dark chocolate and raspberry syrup, which made my taste buds sing. My intestines hated me about an hour later, but it was entirely worth it.
To top everything off, I splurged even more on a box of cookies for the meeting I was now running slightly late for, having had to eat the meringue before throwing a lid on the hot chocolate and jumping into my car. They won back some favours with the office, which just adds to a great Butter Baked Goods experience.