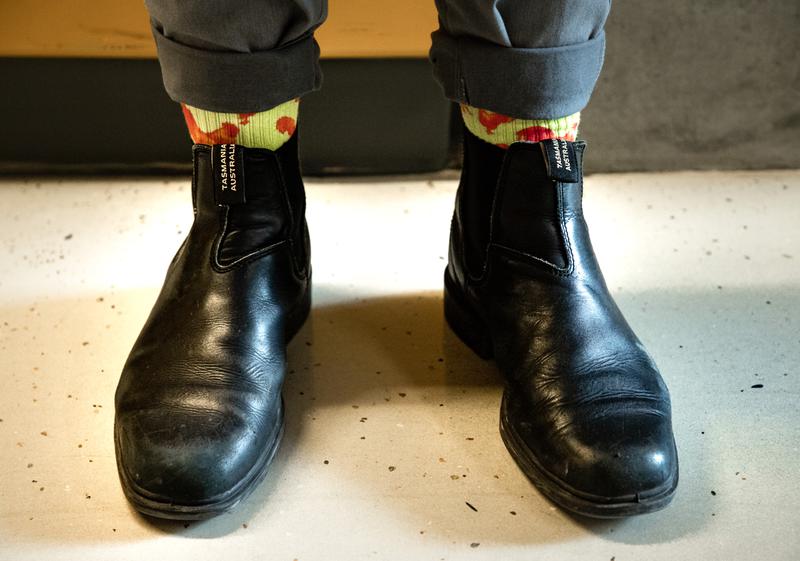 Some people say that your university years are when you learn who you are by trying out new things. A huge part of this process is learning to express your individuality through your fashion. Here at UBC, we disagree. University life is all about standing out by blending in and here are the seven items you'll need:
Canada Goose Jacket
As this jacket is built for 40-below temperatures, you'll be sure to protect yourself from the slight drizzle mixed with gentle breeze that accompany the winter months on the West Coast. When you spend a grand on a jacket, you know it will help you fit in at your school.
Thrifted vintage mom jeans
Longer is better in this case, because rolling up the cuffs is where it's at. Show off those funky patterned socks you bought for $15 at Make on Granville Island that say something about the environment or Justin Trudeau.
FILA Women's Disruptor 2 Wedge shoes
Not only will this help you be part of the fashion scene here, but wearing these shoes will really heighten your experience at UBC. (Get it? Heighten… because they add two inches to your height.) These shoes are rarely seen without those high socks you picked up at Make.
Blundstone 500 - Original Stout Brown shoes
If you want to look more like a geography major, unlike those FILA-wearing people, these are the shoes for you. They pair well with a zip-up rain jacket over a UBC hoodie. Forget Uggs, these are the only Australian boots worth buying if you want to blend in on campus.
Fjällräven Kånken backpack
For those of you who want to look like Swedish school children, this backpack is the best option — and the only option. Originally designed to help solve back problems, it is now more commonly worn over just one shoulder, rendering its meticulous structure useless. Who cares about back pain when you look this good.
Anything from Nike
Whether it be shoes, a t-shirt or a full track-suit, becoming a walking Nike advertisement is the end goal. You want people to scan your outfit and be impressed by how many signature check marks they can find.
AirPods
What's that? Midterms are right around the corner? Oh no! You can't hear them with these bad boys lodged in your ear canal. Now, you can bop along to the new Lana Del Rey album in class without anyone thinking that you can't afford to listen to music with the latest gadgets. After all, why keep up with the latest fashion trends on campus if you're not going to flex?