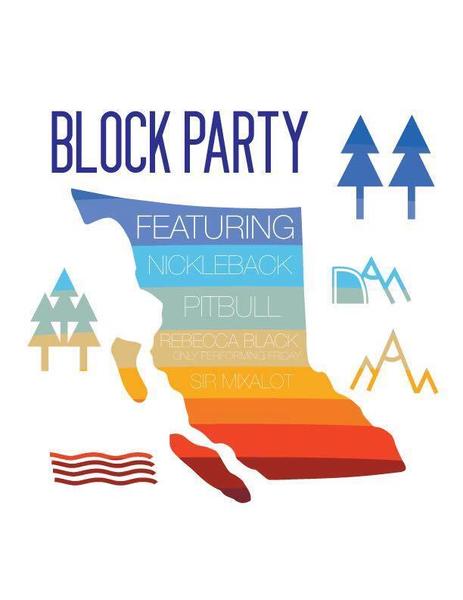 Even though Block Party tickets are already on sale, you're probably waiting to hear the line-up before you invest your hard-earned $35 into locking your plans down for LDOC.
In an attempt to be cool and hip, the AMS have released a joke line up featuring Pitbull, Rebecca Black, Sir Mixalot and Canadian favourite Nickelback.
Rebecca Black is a hard throwback to 2011, with the announcement poster detailing that she is only to perform her hit single, Friday. At this point in time, The Ubyssey would like to make a public plea to all students to resist the temptation to sing or even hum the tune of this song although it is indeed Friday today.
Yes, this whole joke falls a little flat, but it's endearing that they tried. Still holding out for Drake to headline this year though. #Drakefor2017blockparty