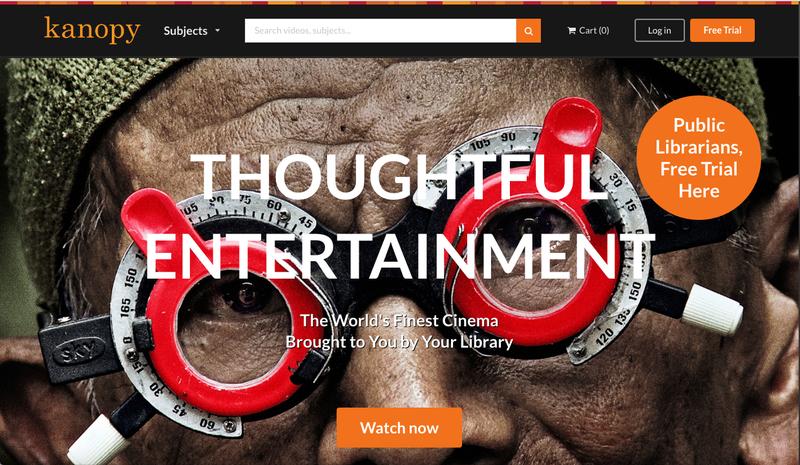 Are you a fan of documentaries or classic cinema? If yes, then you might be interested in Kanopy.
Launched in 2008, Kanopy is an educational on-demand film streaming service that UBC and over 3,000 other post-secondary institutions are able to access for free. With over 26,000 films streaming on their website, they offer a very diverse and idiosyncratic selection of films for students and professors to watch. You won't find any Marvel blockbusters here — rather, Kanopy specializes in documentaries, foreign films and old Hollywood classics. As their website states, Kanopy's "films are changing the way people think about their world," while their "sophisticated discovery engine encourages [their] users to challenge themselves to watch films outside of their comfort area."
In other words, it's Netflix for smart people.
The majority of Kanopy's library consists of a large variety of documentaries. Some examples of categories they include are economics and globalization, media studies, mental health, sociology, computer science and technology, race and class studies, environmental sciences, modern history, and music. In particular, I personally recommend The Decline of Western Civilization, a 1981 documentary from future Wayne's World director Penelope Spheeris about the early punk rock scene in Los Angeles.
Thanks to their partnership with the Criterion Collection, Kanopy also has a wide selection of classic fictional films, many of which are silent, cult, foreign or independent. Some examples of films they have include Rashomon, Tokyo Story, A Hard Days Night, Modern Times, Eraserhead, Metropolis, The Battle of Algiers and 8 1/2.
Rather than paying a monthly subscription, Kanopy charges UBC on a cost-per-play basis, in which they are only charged based on the amount of films that are watched.
If you want to use Kanopy, simply go to their website, press "watch now," enter your university's name and log in with your CWL. If you want to have a more thought-compelling reading break in February, log off Netflix and binge here instead.