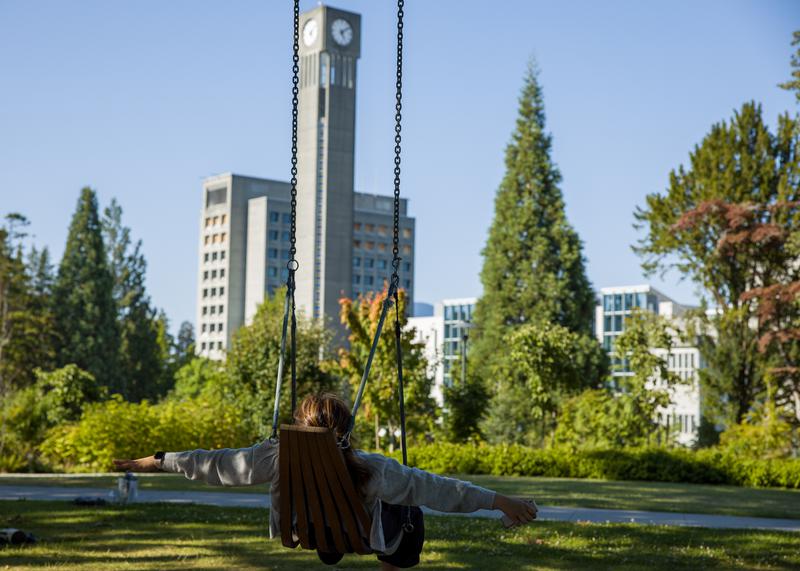 Yeah yeah, you're all excited to be back on campus, see your friends in person, get some actual in-person education, drunkenly cry and thrash about in the Martha Piper fountain in the middle of January like a mangy seagull et cetera, et cetera. I get it! Seriously. Calm down. Ugh.
To be quite frank, I couldn't care less about what you want. What about what I want? Should campus reopen to aimless undergraduates who simply want to 'vibe' and 'have a good time' and 'learn' (whatever that last one even means)?
The answer is no, absolutely not.
Now, I have personally not left campus since the pandemic, and a year and a half later, I can safely say that there is no one more entitled than I to decide the fate of all UBC students, staff and faculty.
Here is my well-thought out, resolute and extremely convincing ten-point rationale:
1. I am the main character. I need the right people-free setting for my moody wistful walks under an overcast sky on a crisp autumn day. How else am I supposed to feel like the world revolves around me?
2. The two sassy geese on campus that go on walks are MY best friends and their names are Rosencrantz and Guildenstern and nobody else may have the chance to know them.
3. Over Zoom, I can roll my eyes and ignore people whose voices I do not like without looking like an arrogant ass. In real life, people would get the wrong idea about me. Imagine thinking that I am not the best, the nicest, the only perfect person you have ever met?
4. When I inevitably make eye contact with a cute stranger, I - ahem - they will not have any other competition.
5. When I see my profs, I keep wondering whether I should wave hello. Do they remember me? Am I special? If I never cross paths with them I will never have to wonder if I am the chosen one or not. Even though I definitely am.
6. No more awkward eye contact with men I unnecessarily drunk-texted when I was sad in second year. You are nothing but a contemptible and impulsive decision I made during a moment of shameful insecurity. Get over it!
7. I, by active choice, spend a lot of my time alone. That is because I don't like people. However, when my ex-friends from first year see me alone they are inevitably going to jump to all sorts of conclusions. We don't need that.
8. I genuinely don't think I will ever be ready to share space with hundreds of people on Main Mall or in lecture halls again. It all sounds horrific and dangerous and I don't want to be a part of it. No thank you!
9. STOP PERCEIVING ME. If I don't interact with anyone outside of my three best friends I can continue maintaining the very realistic notion in my head that literally every single individual loves me.
10. I stopped wearing my glasses about a year ago. I realized I had seen enough. I have been living in ignorant bliss since then, avoiding everyone. If people come back to campus though, they will start thinking that I'm ignoring them and that I'm a terrible, arrogant, spiteful misanthrope and that could obviously not be farther from the truth.
Now that I have your support, let's get #KeepCampusClosed2021 trending so that Santa Ono can see it.