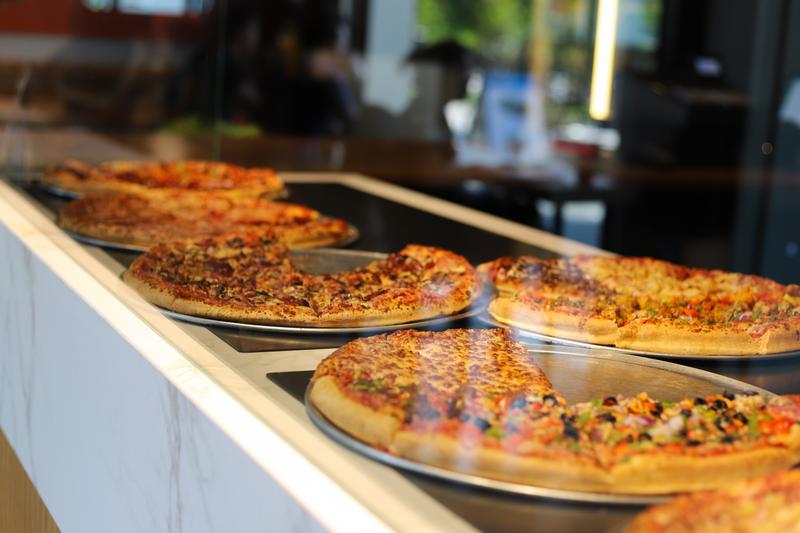 When you're out late with friends on a weekend, possibly after having consumed a few alcoholic drinks, is there anything better than devouring cheap, greasy pizza? Not a chance. UBC's got plenty of pizza locations — from the authentic Italian cuisine of Mercante to the affordable-but-good-quality offerings at Pi R Squared — but all of them are unfortunately closed by midnight.
Until now, that is.
Uncle Fatih's, the Vancouver-based pizza chain that recently replaced the Joe's Pizza location on University Boulevard, is open until 3 a.m. on Friday and Saturday nights. On every other night, it's open until 1 a.m.
Weekends will never be the same.
See, there's a certain charm of being out at a fast-food place late at night. It generally marks the conclusion of a long night out, after you and your friends have gotten up to a number of shenanigans and you want a warm, late-night snack to close the night out. It's calm and laid back, but also one of the most social parts of the night. If you were out somewhere loud or rambunctious, you now have somewhere to talk at a normal volume. And if you're shitfaced and starving, the food tastes even better.
Starting this school year, expect Uncle Fatih's to be another late night after-party location for many a dorm room gatherings, frat parties, first-year events and nights out at Koerner's Pub alike.
Of course, if you and your buddies have a 2 a.m. craving for pizza, you could order Dominos — but it's just not the same when you don't have a late-night venue to attend while you all feast on the greasy goodness. Plus, Dominos is expensive.