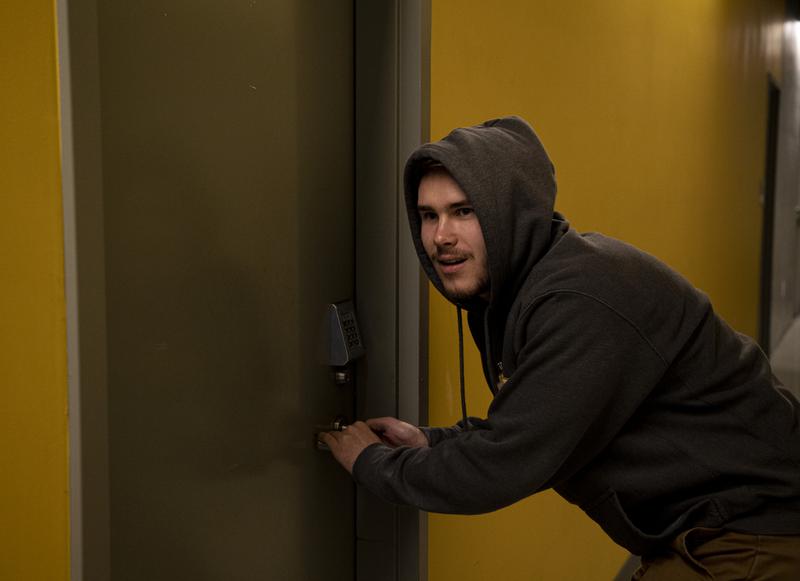 It's mid-September and the add/drop deadline is looming on the horizon. You have finally settled your classes and alas, dozens of textbooks must be purchased. You wander into the UBC Bookstore feeling fear and sadness in your heart. You peruse the aisles and come across the physics textbook you so desperately need, only to find yourself aghast by its price. You are broke.
"In this economy?!" you find yourself exclaiming in horrified astonishment. With a pained heart, you exit the bookstore, clutching your abdomen where the kidney you are about to sell lies.
You then conclude: old textbooks must be sold and new ones must be bought from UBC Buy and Sell, and in this mission, you will require assistance. To make sure you're not seen as your distant aunt's nightmare, carefully follow these instructions.
Dress for the job
The last thing you want to do when going to a textbook deal is look sketchy. You need your least favourite dark grey hoodie and make sure you keep the hood on and hunch a little. Shove your hands into your pockets as well. You want to look as dignified as possible.
Additional notes: preferably the hoodie isn't a UBC one because, well, you probably can't afford one.
Time and location
Meet in front of the bookstore? In the Nest? Outside your sociology class? Nah. Find one of the secluded back alleys of the engineering block or near the chem building, or even better, agree to meet your dealer somewhere you've never heard of before like behind the Lasserre building. Bonus points if it's raining and it's dark. What, don't they teach you this at Sauder?
Salutation protocol
Once you have spotted your customer/dealer, you must greet them with a firm handshake, ask them the code word to confirm the deal, slip them the cash and secure the product. Make sure to close the deal with another handshake and swear an oath on the river Styx never to see them again. Oh, and make sure they tell their friends about your bio textbooks.
Wads of cash
You know how to not leave a paper trail? Do NOT Interac e-Transfer! Bring out that cash from your previous book sales and slyly and discreetly pass your dealer some dough. Do NOT make eye contact during this process.
Never see them again
If your customer/dealer is spotted afterwards on Main Mall, on Tinder or as your TA: abort immediately.
Alternatively, you could, you know, ask your friends for their old textbooks. Sharing is caring.