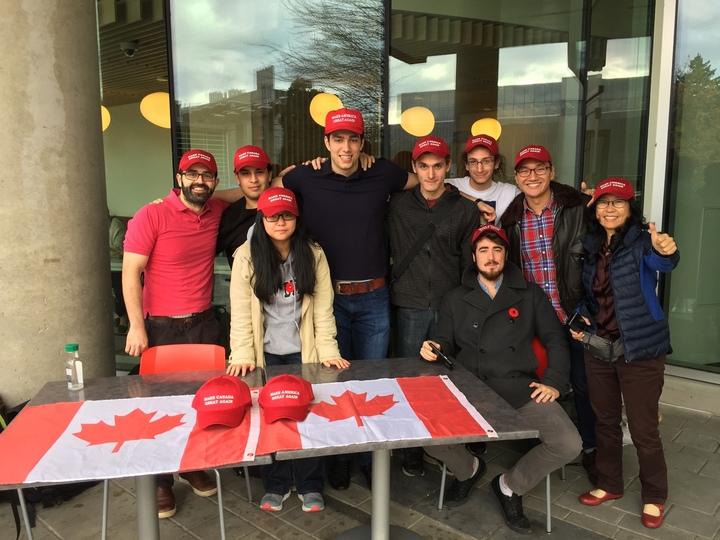 Tension is high with the US election tonight. And as you're walking into the Nest today, you'll see the UBC Free Speech Club handing out red baseball caps that say, "Make Canada Great Again" — a cornerstone of Trump campaign marketing.
If you think you're safe from reminders of Trump up here in the North, think again.
With this event, the Free Speech Club aims to promote conversation on "minority opinions" such as right wing and centre views. When it was mentioned that the United States election poll is currently split 50–50, a club member said that the "cultural opinion" isn't.
The Free Speech Club is apolitical — its members, however, are not. They're proud to each have their own individual political stance and are excited about this event to spur conversation and debate.
"We're out here with [the hats] because it's unpopular — so to try and get a rise out of people," said Cooper Asp, a third-year cognitive systems major and member of the club.
If you sit upon The Knoll on this splendidly mild day, you'll be just far enough from the encroachment of the club members clad in red hats, but close enough to eavesdrop on the heated political conversations happening.
If you so happen to be interested in purchasing a hat, the cost is by donation between $10 to $20 dollars.
With files from Samantha McCabe.