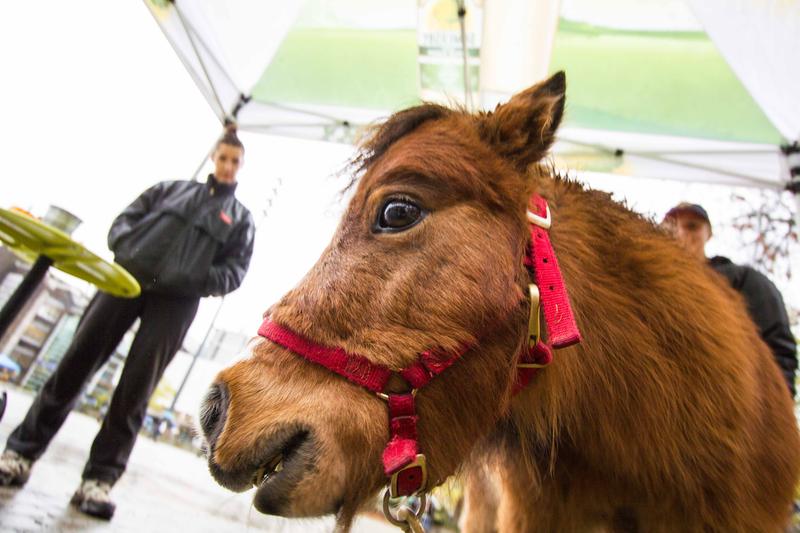 To brighten up this just oh-so beautiful Tuesday morning, a miniature horse is back on campus, courtesy of the UBC Equestrian team and The Calendar.
With a petting zoo full of bunnies, goats and a mini horse (oh my!), they also have cotton candy and popcorn for all your healthy midterm-snacks needs. Plus, they're having a raffle and giving away two tickets to UBC Yale Takeover and The Calendar's Koerner House Party.
The event is taking place on the Grassy Knoll outside the Nest right now and it runs until 4 p.m. Bonus points — the event is free. Sadly, the mini horse is looking a little down since he's getting soaked in the rain, so go and cheer him up! The goats at least seem to be in good spirits.
Take a break from the puppies on campus that are helping with midterm stress and go see these festive, little animals instead — they're guaranteed to make you smile.