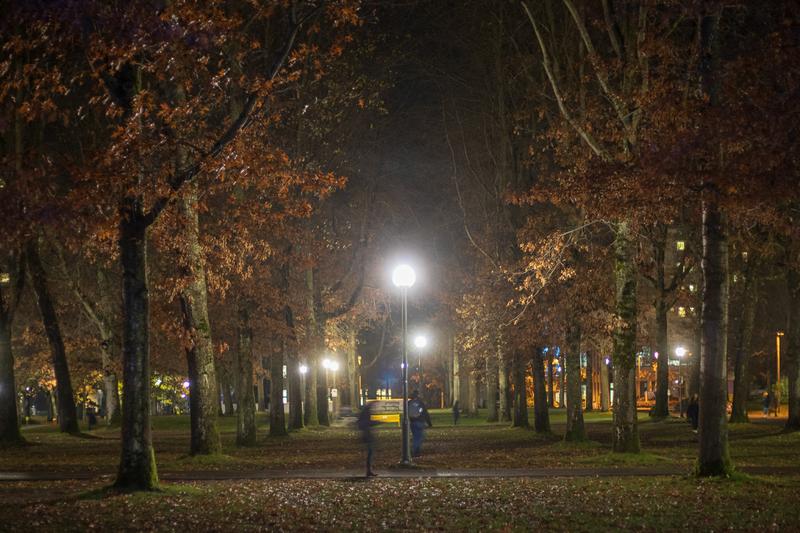 The start of a new school year holds many promises.
In September, UBC students descend upon campus powered by enthusiasm, emboldened by their healthy sun-kissed skin and their spirits high from four months of academic repose. With Imagine Day and the Welcome Back BBQ, it's an optimistic month of new beginnings, only wavering slightly in the final days as students consider: Is it October already?
October is Thanksgiving for many, a time for family, friends and food. With the onslaught of midterms, October also means the annual return of a student-wide desire for a reading week. Around mid-October, we see a decline in temperature and increase of cloudy, rainy days.
Cuffing season commences and like crocuses in Spring, infatuated pairings of students sprout up along Main Mall, on benches and in libraries. October ends on a bang with Halloween. The month has been long enough, full of academic reality and challenge.
And what comes next? While December means exams, it is bookended by the Winter Break, an encouraging and total recluse from academia.
But before this, students must confront November.
Here's what I know about November. It comes after October. It's the 11th month of the calendar year. It's the third month of term. And that's about it.
With midterms mostly over, and the daunting task of final projects and papers, not to mention finals, sits squarely on the horizon, students are challenged as much of the September enthusiasm and spirit that fuelled October has now been spent.
But what have we got to look forward to? First, let's consider that November means the onset of winter. A close rival to sweater weather, winter in the pacific northwest encompasses heavy rain, rain boots and umbrellas. You're hard pressed to find a day in November when you don't greet the outside world in raincoats and functional yet stylish layers of fleece.
Another element of this month is the tendency of many to grow out their facial hair in support of the Movember campaign, which aims to support men's health. Peers, professors and strangers on the street get creative with their facial hair for an important cause and a little bit of self-expression.
November is also significant to students and UBC as Remembrance Day (November 11) and Veteran's Week (November 5 to 11) takes place. This November 2019 will be the 68th year UBC has commemorated Remembrance Day by hosting a ceremony. According to the UBC website, the Ceremony serves as an opportunity for members of the UBC community to come together to "honour and remember all those who served in times of war, military conflict and peace."
Finally, November marks the end of term. Students celebrate the end of the month with the annual Polar Bear Swim hosted by The Calendar at Wreck Beach. Hey, maybe November has much to offer after all...