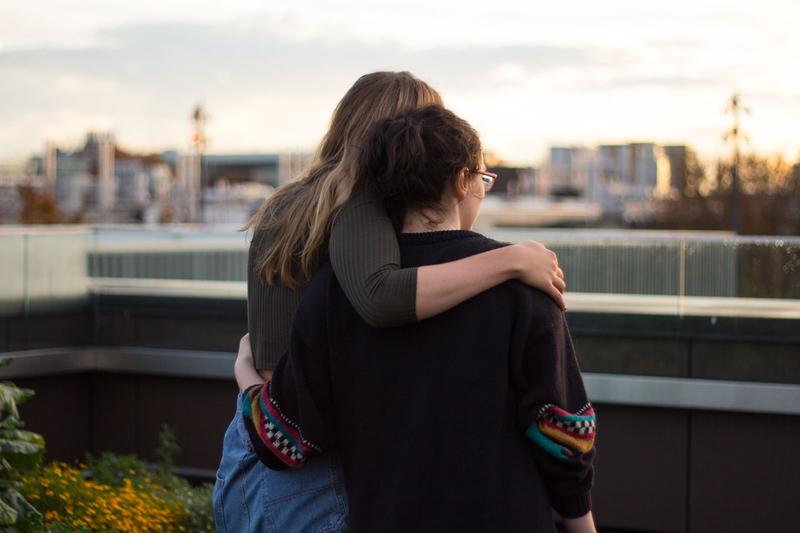 New school year, new romances and we here at The Ubyssey are no strangers to love. Whether you're a freshman or about to graduate, we get that dating at school can be hard. You're balancing midterms, homework as well as the rest of your packed social life, and probably don't have enough time in the day or brainpower left to come up with a fun, perfectly planned date all by yourself. Here are some on-campus (and relatively close-by) things to do with your boo. Go ahead and take full credit — we won't tell.
UBC's hidden garden oasis is the perfect place to hold hands, take a peaceful walk and get away from the stress of student life. Forget your worries among the canopy of trees on the Greenheart Treewalk or maybe just sit on a bench and talk — this garden has it all.
Catch a Thunderbirds game
The T-Birds host home games almost weekly at Doug Mitchell or Thunderbird Stadium. Bond with your soon-to-be-bae over your shared love of sports and intense school spirit over an energy filled, highly competitive hockey or soccer game.
Share a meal at The Gallery 2.0
On the fourth floor of the Nest is the gorgeous Gallery 2.0. It's a familiar space with a new location, some extra couches and a new patio where you and your honey can enjoy food, (alcoholic) drinks and a great view before, between or after classes.
Explore Vancouver's rich anthropological history at MOA with someone special. Nothing like having a wide variety of interesting artifacts and historical subjects to help spark conversation. Admission is also completely free for all UBC students, so no need to break the bank.
Another nerdy-date — but nevertheless, cool af — Beaty has a huge assortment of conversation propelling items like specimens in glass jars, taxidermied animals as well as the giant whale skeleton that will have you and your date talking for hours. Admission is also free for students.
Party at Pit Night
Nightlife lovers, this one is for you. They brought Granville Street to campus with dancing, music, drinks and more. Pit Night at the Nest's Pit Pub is your go-to spot for a Wednesday night hang out. It isn't necessarily a formal "date," but it's a great way to break the ice with a bunch of friends and take any awkwardness away.
Take a walk on Wreck Beach
Is it too soon to be clothing-optional? While you might not want to take your clothes off on the first date, Wreck Beach will make all your romcom fantasies come true. Take a long, barefoot walk on the beach during the sunset. We know you want to.
Stop and smell the roses
The Rose Garden is a picturesque landscape overlooking the water and it's only moments away from the main campus. The atmosphere is just right with roses everywhere and great scenery. Come wedding season, it is an incredibly popular location. "Will you accept this rose?" Hint, hint.
Hike through the Pacific Spirit Regional Park
One of the greatest things about living in the Pacific Northwest is the greenery and we at UBC are fortunate enough to have a huge park right at our doorstep. Enjoy easy hikes among the trees and shrubbery, take cool Instagram photos and enjoy one another's company with a super fresh forest-y smell to top it all off.
Another romcom must-copy is taking your date to an art gallery a la 500 Days of Summer, Joseph Gordon-Levitt style. There's something overwhelmingly sophisticated and kinda fancy about walking through an art gallery on a date — plus, you'll get to see some great exhibits from local artists and your fellow students.
Cozy up in a beanbag chair in the Nest
While it's not a nap room, it's close enough. We all know the big red beanbag chairs that are located on the top floor of the Nest are great for taking naps between classes, but they can also be a great little spot to snuggle up to someone, chat, take a break, procrastinate, maybe even study together a little. Just don't get too crazy.