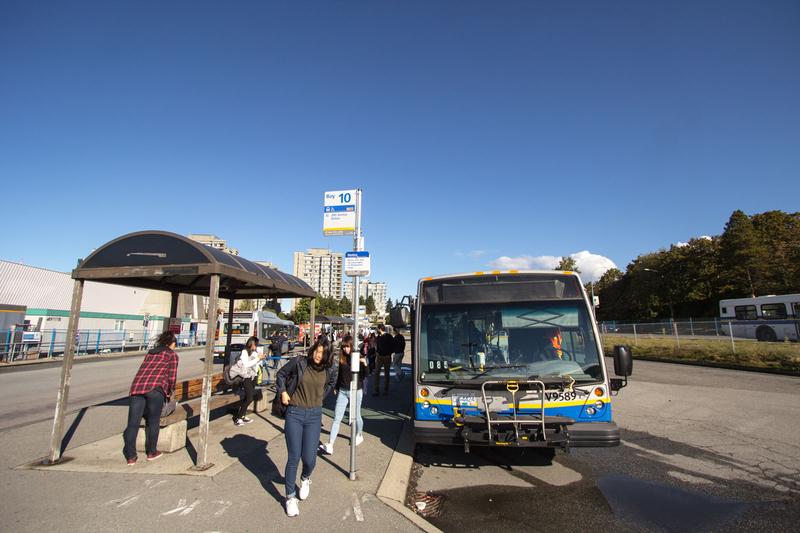 Starting today, TransLink is making a number of permanent and seasonal changes to its bus schedules. While the seasonal changes are generally annual affairs to accommodate for the return of winter term classes, many of the permanent time changes are being put in place to reduce large wait times and overcrowding — two issues that any UBC student who has had a full bus zoom past them on the commute to campus will understand.
105,000 annual service hours will be added in what TransLink calls the "biggest transportation expansion in a decade," and a significant portion of these changes will be important for commuting UBC students. You can check out the full list of changes here, but below is a list of a number of UBC-related changes and links for the new bus schedules of each respective stop.
Will these changes finally put an end to full busses driving past students? Probably not, but at least it will likely help alleviate the problem.
Permanent changes:
TransLink is permanently increasing the amount of 25 buses in order to reduce overcrowding during peak hours. On weekdays the 25 will now arrive:
Every eight minutes between 6 a.m.to 7 a.m.
Every four minutes between 7 a.m.to 9 a.m.
Every eight minutes between 9 a.m.to 11 a.m.
Every six minutes from 3 p.m. to 6 p.m.
Every eight minutes 6 p.m. to 7 p.m.
The 49 will now have about 1-2 additional trips per hour between 6 a.m. and 7 p.m. in order to reduce overcrowding. It will also no longer leave from the Metrotown Loop due to upgrades at the station. Instead, it will stop at Bay 11 in Central Boulevard in front of Metrotown Station
TransLink will now be providing greater express service to UBC along 41st street by extending the hours of the 43. Starting in September, the 43 will run every fifteen minutes between 10 a.m. and 3 p.m. — a time frame that it did not previously cover. The fact that it's an express service means that it gets students to campus at a quicker speed, but it only stops at a select number of streets, so be sure to check it's schedule to make sure you're at the right bus stop.
Alongside the regular seasonal return of more trips from VVC-Clark to UBC to accommodate for the return of classes, the 84 will now have an additional bus trip per hour during morning and afternoon rush periods.
Seasonal changes:
9 — Boundary/Commercial-Broadway/Granville/Alma/UBC
On weekdays, the 9 will extend its regular services all the way out to UBC during peak commuting hours of the day. According to its schedule, the 9 will stop at UBC from 7:36 to 10:50 a.m. and from 3:02 to 6:18 p.m. on weekdays.
The 7:56 a.m. bus from Joyce Station to UBC will return.
The 44 will now run every 7-8 minutes westward and every 12 minutes eastward during peak hours.
The 258 does not run over the summer, but the weekday express service from West Vancouver to UBC will return as per usual in September.
Despite a recent TransLink proposal to cut the 480, the bus route will be returning this September with its regular fall hours intact.