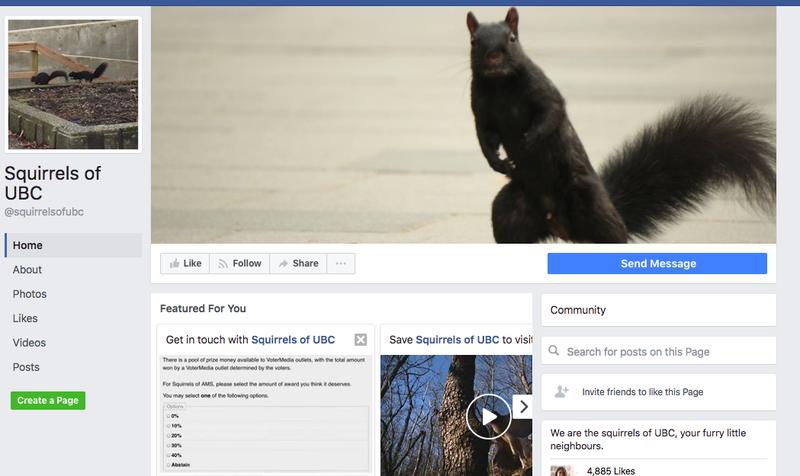 Squirrels of UBC posted a PSA on their Facebook page saying that someone is trying to trick voters for personal financial gain in the AMS Elections.
As for those of you who have voted already, you may have noticed that there is a section on the ballot for an award dedicated to "Squirrels of AMS" which is in no way, shape or form associated with Squirrels of UBC.
Squirrels of AMS is a WordPress sight that has only four articles about various AMS candidate with pictures of squirrels poorly photoshopped into various photos of candidates and campus locations.
Reddit user The_Vyso posted that "Every single post on that site and the date which the images were added (visible in the site's html) is dated March 8th 2017. Innocent until proven guilty and all, but this seems very sketchy. Can you defend this organization or show literally any internet presence before this?" It's going to be alright, Squirrels of UBC, we hear you loud and clear.