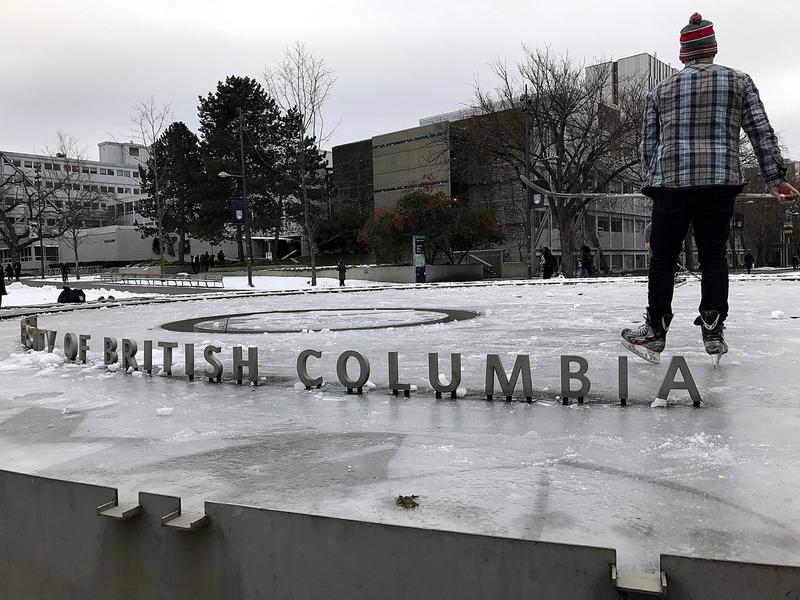 It's true that Vancouver still doesn't know how to deal with the snow — see stories on the local salt wars — but we are slowly getting the hang of it.
Last week, some brave students took on the ice in the Main Mall fountain in a most Canadian fashion. Some made the ice a place of romance, while others made it a place of sport.
This admirable student in the video below embodies the height of Canadian-ness as he ice skates around the fountain in shorts. Did we mention it was about -5 degrees last week?
Catching even the attention of our fearless leader Santa Ono, a friendly game of hockey was played on this small make-shift rink for all the campus to see.
We can only hope for fountain hockey to become a new UBC tradition on the rare occasion that we actually get ice in Vancouver. Maybe then the rest of Canada will finally accept us as their winter brethren.