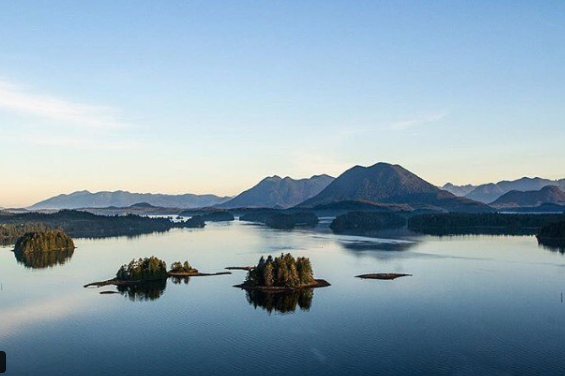 Reading break is just around the corner — and if you're anything like me, you've been eagerly counting down the days since the semester started.
If you're staying at UBC with nothing to do but homework, take some time to explore these vacation worthy spots all within driving distance. Whether you have the whole week free or just two days off work, there's no excuse not to get away this break.
Day Trips
Bowen Island
Bowen Island is the perfect place to escape city life and take in the natural beauty of the West Coast. Also a short ferry ride from Horseshoe Bay, this is the perfect way to go on an island getaway for only one day.
The island offers many hiking trails including Dorman Point which, on a clear day, boasts a stunning view of West Vancouver. After the hike, treat yourself to brunch at Snug Café.
Joffre Lakes Provincial Park
Get an early start and head up the Sea to Sky highway. Drive right past Whistler — it's a great road trip destination, but who hasn't been there?
Keep driving to Pemberton for Joffre Lakes Provincial Park. This popular swimming and hiking destination in the summer transforms into a snow-covered wonderland in the winter that's perfect for snowshoeing.
Ladner Creek Trestle
Journey far into the Fraser Valley for this hike/remnant of Canada's railroad history/Instagram backdrop all in one.
Located just past Hope is the abandoned Kettle Valley Railway and the collapsed tunnel of the old trestle bridge. The hike to the bridge provides impressive views of the valley below. Just be careful and don't try to walk across — the rotting wood is not a stable foundation.
BC Weekend Trips
Tofino
Surfer's paradise and birthplace of Tacofino, Tofino has a lot to offer in terms of nature, culture and food.
It's the perfect place to surf if you can't swing a Hawaiian getaway, and to immerse yourself in the Pacific Northwest by strolling along the beach and hiking through the rainforest.
Okanagan Valley
Okanagan Valley road trips are usually reserved for the summer months, but there are just as many sights to see there in February. If you ski, snowboard or just want to try it out, head to Big White, Silver Star or Sun Peaks Ski Resorts for fresh powder snow. Most wineries are also open year-round for tastings and pretending to be a wine snob.
The Rockies
Take time to visit your neighbouring province and breath in the fresh mountain air with a trip to the Rockies. While you're Alberta-bound, make a stop at Yoho Provincial Park, see the breathtaking outdoor attractions like Emerald Lake and Takakkaw Falls, and then cross the provincial border into Banff.
The town may seem like an overwhelming stereotypical Canadian village, but Banff's tourist spots like Lake Louise, Moraine Lake and Johnston Canyon are definite must-sees for any tourist or local.
Week Trips:
Portland
Portland is a vibrant city with plenty of green space including Washington Park and the Portland Japanese Garden. It's also home to Voodoo Doughnut. Try them out and see how they stack up to Cartems.
An hour and a half drive away is Cannon Beach, where you can stroll along the shoreline next to the towering Haystack Rock. Oregon also has tax free shopping, so be sure to pick out something nice for yourself before you head back for school.
San Francisco
The Golden Gate Bridge, Pier 39, Alcatraz Island, cable cars and crooked streets are just some of the most well-known attractions San Francisco has to offer — and you should definitely experience them all.
It's also a great place to experience traffic like you've never seen it before — try getting stuck in Bay Area during rush hour. On your way to Golden Gate City, stop by the Redwood Forest and marvel at the towering old growth trees.
Grand Canyon
If you haven't crossed any of the Seven Natural Wonders of the World off your bucket list, now is your chance! There's a reason why the Grand Canyon is a classic family road trip destination. It's a breathtaking work of nature, especially in the background of a desert sunset. Hike down into the canyon and get your adrenaline rush through white-water rafting in the Colorado River. And, if you feel like going out after all the hiking, Vegas is only an hour-and-a-half drive away.